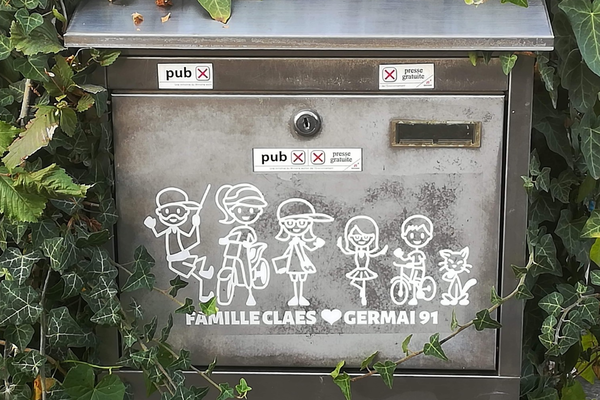 Add a personal touch to your home
Our beautiful and personalised stickers can give an original touch to your mailbox. We are proud of our products and you are proud of your family. Together we can bring a smile to people's faces.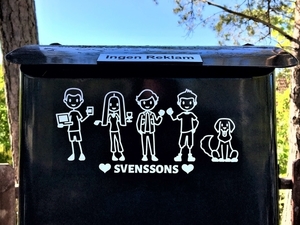 A special connection
Make sure that coming home becomes a delightful experience.
Easy to find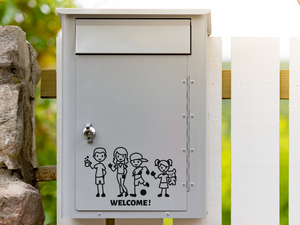 Friends and family will have no problem finding your house with a unique sticker decal depicting your family!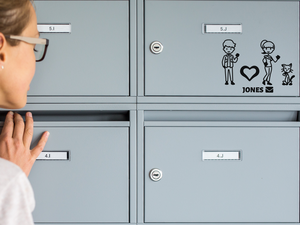 Stick out
Make your mailbox stick out by adding your own personalised sticker to it.
What's next?
1. Simply create your own personalised sticker decal at our website.
2. Choose a black or white vinyl depending on the color of your mailbox.
3. Follow the guidelines that come with the order to place your sticker decal on your mailbox.
Create your own sticker decal here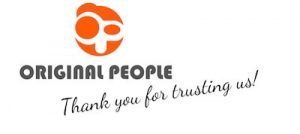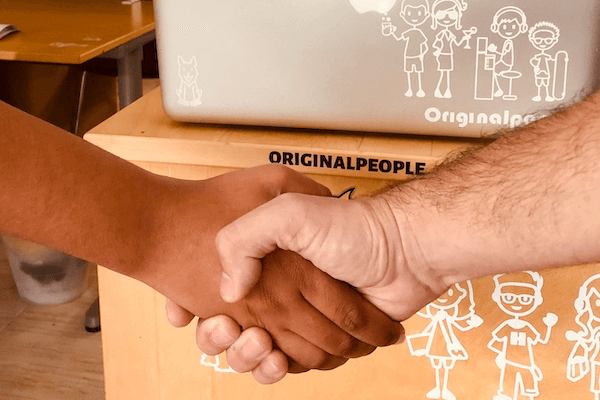 Discover our VIP club!
If you want to be the first to know about our new products and avatars (figures, pets and symbols), join our exclusive VIP Club. We will offer you special discounts, the possibility to suggest new avatars, you will receive gift ideas and we will make raffles for our members where the winner gets a free gift card.
Upon joining our club, you will directly receive a Welcome promo code which gives you a 25% discount on all our products. The code can be used once.
BECOME A MEMBER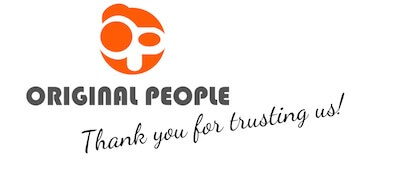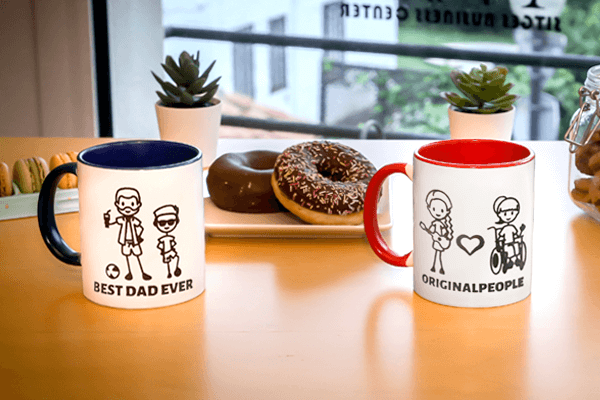 At certain times, there is no better solution than a cup of a hot drink to lift your spirits or to give you the energy you need to deal with a long day. It's a moment that can mean a lot to someone in their day-to-day, so: Why not make this daily habit a little more special for someone by giving them a beautiful and unique gift? Here are some ideas to inspire you when designing these gorgeous personalised mugs.
Give your grandparents the love they deserve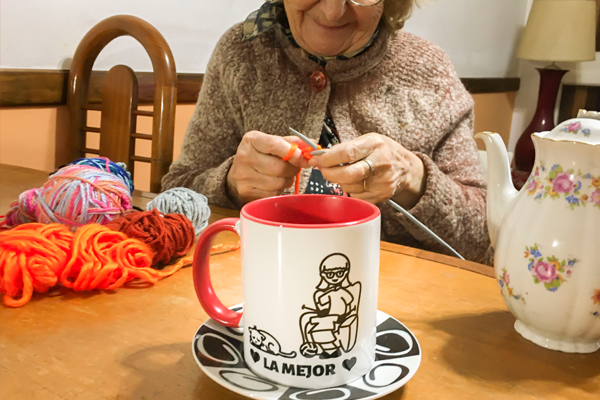 It's time to give back for all those delicious meals, to the person who knits the best scarves in the whole world. If you are looking for an original gift for your grandmother, here we bring you a great idea. Just imagine how heartwarming it will be for your granny to constantly be reminded of her grandchild when having her afternoon tea. You can also add her favourite pet to your design!
Mugs for your better half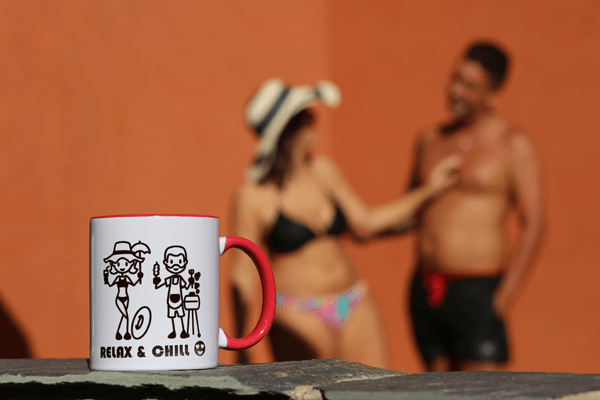 Enough with roses, enough with chocolate and enough with gifts that are left on a shelf gathering dust. It's time to show your creativity to the one you love the most! This gift will perfectly demonstrate the affection you feel.
Mugs to spoil your mom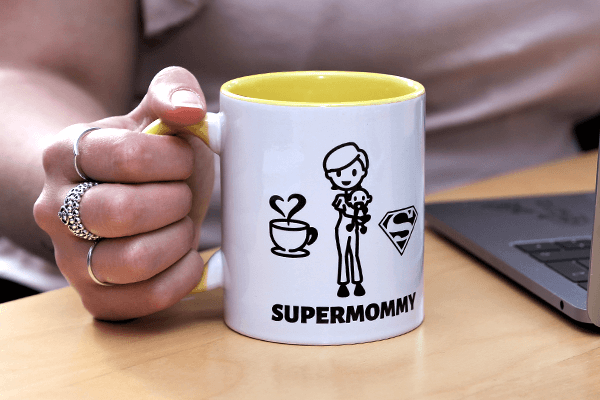 We are going to give our super mom the gift she deserves . What better gift for her birthday or to surprise her with a special breakfast at home. It's never wrong to show a little love?
Time to treat yourself to a gift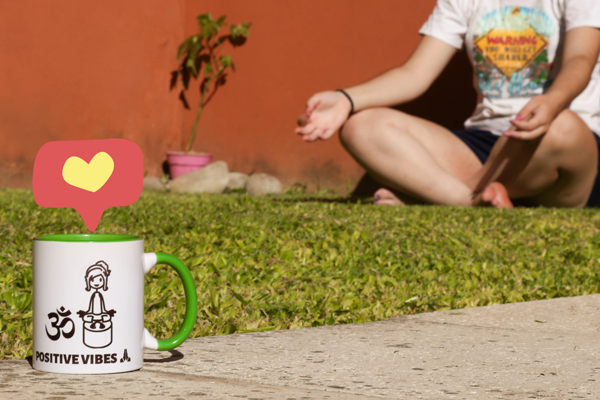 What if you just want to give yourself a present because you're just a cool person? Of course you deserve it! At OriginalPeople, you can create your personalised mug with dozens of symbols to choose from. What represents you best? Have your sticker put on your work uniform or wear the clothes of your favorite sport. How about a cup for your relaxing moment before doing Yoga ? There is nothing better than self-love!
Possibilities are endless!
Don't limit yourself to the options mentioned above: You can surprise anyone you love: your mother-in-law, father, uncle, your partner, best friend whenever a special occasion takes place. It's a perfect and original gift for anyone you want. Remember that you can also create personalised mugs with your pet.
Don't forget that on our Instagram we usually share promotions and discount codes so that you can continue enjoying this exclusive product, at the best price. Follow us!
Ver esta publicación en Instagram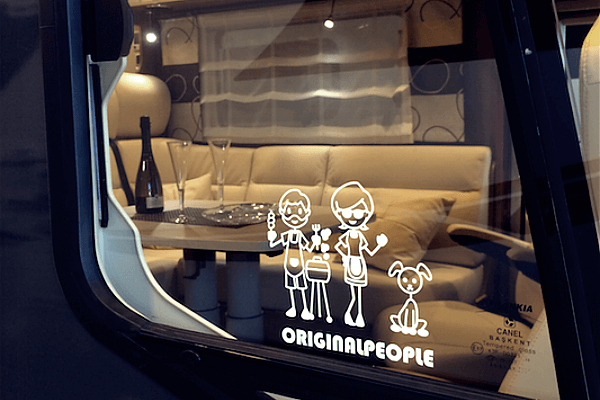 A lifestyle
For loads of people, camping has become a lifestyle and more and more families get a RV, motorhome or caravan to travel around the world and to explore incredible places with. In this article we will show you why our Stickers for Caravans are meant to be for you.
Today there are tons of camper communities: people who share the same love for traveling without sacrificing convenience and comfort.
For these people the caravan has become a second (or even first) home and they love to personalise it in order to make it unique, cozy and original.
And that's why many people choose to design their own personalised stickers!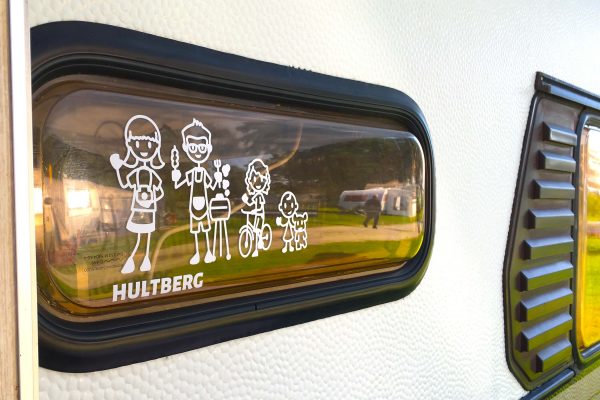 Add a personal touch to your camping experience
It's fun to choose between heads, bodies, animals, and symbols when designing your own, unique decal. There are thousands of combinations, and you can move the figures around, change the colour and add your own custom text!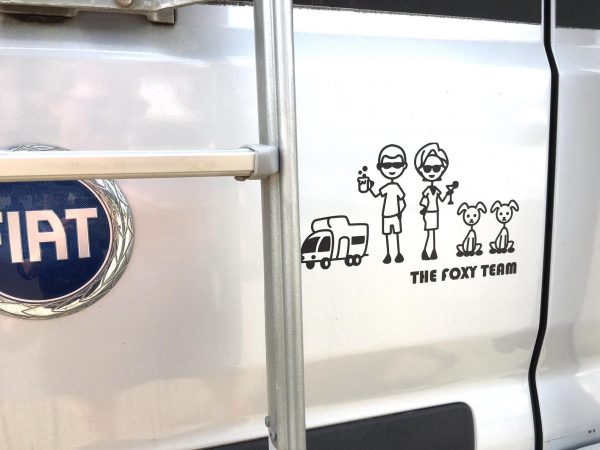 Our weather-resistant vinyl decals are available in two colours: black and white. Choose whichever colour best suits the background the sticker will be applied on.
The Foxys have chosen a black sticker for their silver camper. They love chilling out in the grass with their doggies and enjoy getting mesmerised by stunning sunsets all around the world.
Several clubs have created their own sticker decal with the club's name as well as a selection of characters and symbols, which gives a strong sense of belonging. It's a lot of fun to see stickers from other campers' caravans when you're on the road or at a campsite.
Moreover, our stickers are very easy to design and to apply! You will receive the complete instructions with your order. We promise you a great time with our sticker decals!
Start designing your Caravan Sticker now!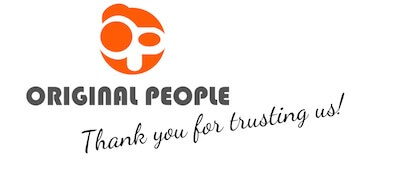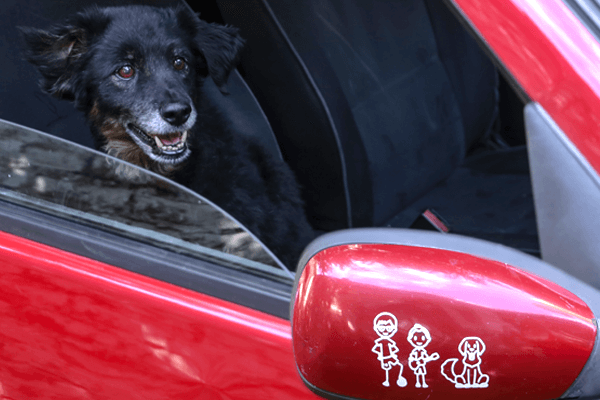 Many of us like animals and many of us have them as pets, and for sure we all want to take care of themselves in the best way, because they are a huge part of our lives and they mean so much to us. These Animal Vinyl Stickers of your favorite pet or animal is an original and fun way to always carry it with you.
Since we love animals so much, we offer you the Top 10 of animals and pet decals that are a success between our friends. Now you can take your pet friend wherever you go, whether by car, motorcycle, caravan… posibilities are endless for all these animal vinyl stickers!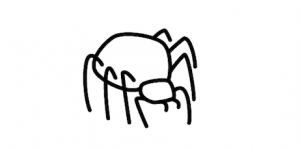 NUMBER 10: A Spooky pal
In the last place, we have this cool spider, which is popular to have in terrariums. They are also common as pets, and therefore accompany us in our top 10 today. Get ready to get spooky!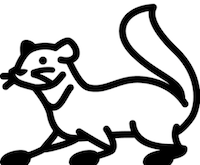 NUMBER 9: The tale of a big tail
For those brave and adventurous we bring you a really dangerous design! A ferret car decal, for those who have this beautiful animal as a pet.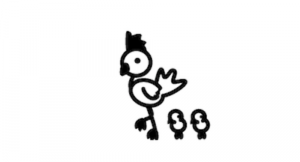 NUMBER 8: Waking up at dawn
Other small animals, which we are also used to have in our gardens, are chickens. We have a really cute chicken car decal for you, with a mom and her kids walking behind her.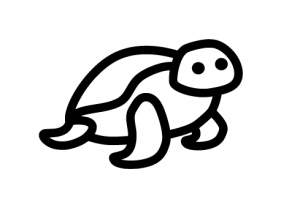 NUMBER 7: A Slowly and kind friend
The turtle, a very slow animal, but we love its funny way of moving its head and body. The shell is hard as a stone, which they can hide within so nobody can disturb them. Usually they prefer to live outside, in the garden. We love this turtle car decal.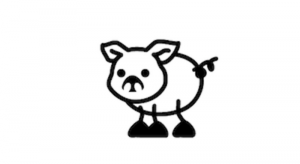 NUMBER 6: So fluffy and so cute
Other vinyl animals that we also like a lot are the guinea pig stickers. These are really cute. And are becoming more and more popular as pets. You can choose one or many of the pigs, write a text that you like and then choose between black or white vinyl. The guinea pig decals for cars are really popular.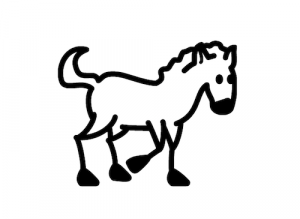 NUMBER 5: Ready for a ride
Do you have children, friends, relatives who are in love with horses? Maybe they do horse riding or they just simply love these animals. Here we suggest a perfect gift for them, the horse car decals are original and can be customized for cars, mobiles, computers etc. Just choose the size you want.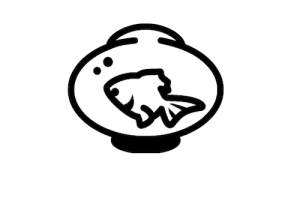 NUMBER 4: Fun Underwater
The fish is another animal that we like to have as a pet. They usually live in aquariums, either alone or with other water species. We propose that you create fish car decals with the name of your fishes, and stick them on the aquarium. Fishing car decals are easy to apply on a glass surface.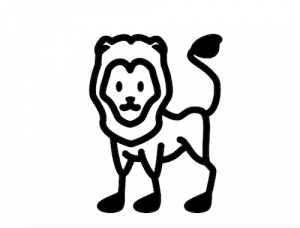 NUMBER 3: Ready to roar
In the top 3 we have a somewhat special animal, since it is not common to have as a pet. But even so, it is the favorite animal for many persons. We talk about the lion, which in our list of animal vinyls occupies the 3rd place. We have both a female and male lion. Since it's a wild animal not everyone has the luck to see them in their natural environment, so we offer you lion car decals that you can personalize with your favorite name, color and size.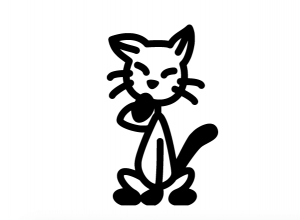 NUMBER 2: A furry friend
In the top 2 of today's blog we have the cat, which is one of the most common pets. That's why we propose a series of cat car decals that you can place on your rear window, your mailbox or wherever you want. Since the cats tend to stay more at home, we also propose the sticker vinyl for windows. They are fun, original and easy to apply.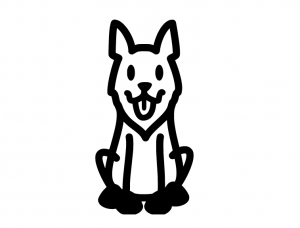 NUMBER 1: Everyone's Fave Pal
In the top 1 of animal vinyls today we have the dog, a great example of pets which are present in many families. Since dogs are our faithful companions, we usually take them with us wherever we go, so why not on our car? In our library we have many different breeds that you can choose between, to get the best personalized dog car decal for you. To apply on your car, scooter, bike etc.
What are your fave Animal Vinyl Stickers?
Create your design now!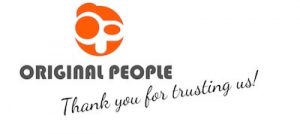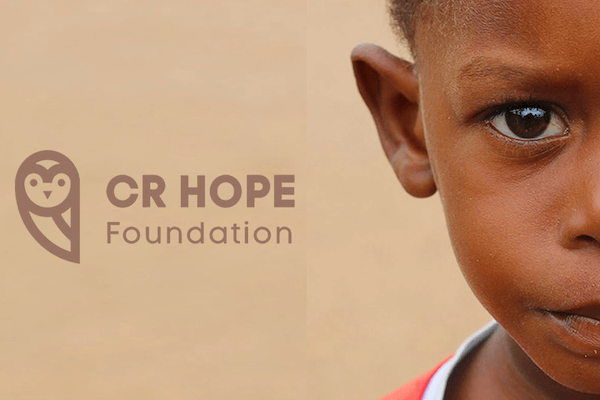 Today, OriginalPeople wishes to present you the charity we are going to help, thanks to you: CR HOPE FOUNDATION. As explained in a previous blog, each month we help associations that are important to us. The association we are going to talk about today is a small, newly created organization that is in dire need of funds to carry out its wonderful project. You are helping them by just making your personalized decal!
Presentation of the charity
CR Hope Foundation is a non-profit charitable organization established in 2016 and registered in Zanzibar. The purpose of the foundation is to provide education, promote sport and fight against poverty among children and youth in Tanzania. This association brings together, inspires and is transparent with its donors. It is very simple to know the progress of projects in real time with statistics available on their website. So far, the association has donated more than a ton of goods and clothing. Their goal by the end of the year is to have offered two tons!
CR HOPE FOUNDATION: What they act for
Their programs will help school-aged children acquire reading, writing and calculating skills to help them succeed in the classrooms the association builds. The charity also wants to stimulate interest in sport, community development and leadership.
How to help
The easiest way to get involved and help them today is to donate to the association. Therefore, we would like you to participate in their development through our stickers since every month we will pay 5% of our income to this beautiful association.
Their actions
Here is a more specific explanation of the project the foundation is currently working on: The first phase of our education project is a nursery school with five classes and a total of 120 children. By the end of 2020, we will double the number of classes, which will enable us to reach 240 children. Although the projects are going well, we still need to raise $ 85,000 by the end of 2019 to open the school and start teaching the children in the area we need to reach.
Knowing that Africa is the continent with the highest rate of out-of-school people, we believe that this association is a real driver for this change. Watch the video below!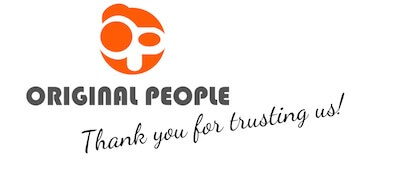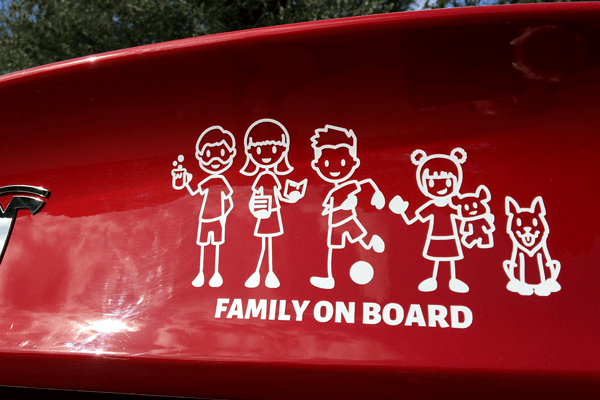 Take your creativity for a ride wherever your wheels go! At OriginalPeople, we offer a giant variety of car stickers: figures and symbols, created especially for you, your family, and friends. If your vehicle or the car of someone close to you needs a special touch, here we offer you a fantastic idea. OriginalPeople offers you stickers to apply everywhere. To get started, you just need to start creating your design.
There are many different figures at our online store (grandparents, parents, teenagers, children, babies, pets or symbols) that make up a very large collection of designs to discover. You can build your own car stickers based on each member of your home or their interests, which makes your sticker a very unique and personalized gift. Once you have finished this first process, go on and on with the purchase process.
How to apply my sticker?
Once finished, you will never regret making this gift, either to someone… or even to yourself! You can take that loved person, pet, or just a fun design that came from your mind everywhere you go with your car.
If you need more ideas to place your stickers, remember that on our website you can access our photo gallery to inspire you to create new designs.
Have fun with your family by putting stickers on your car! And remember: you can apply our stickers to any smooth surface. Some other great places are: caravans, trucks, boats, RVs, motorcycles, skateboards, bikes, helmets, laptops, and more.
Start your design now!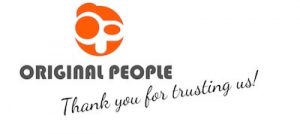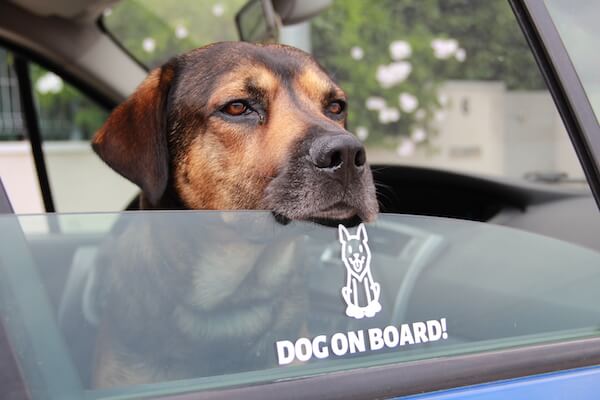 Did you know that 95% of people who own dogs or cats consider their animal as a member of the family? And about half buy gifts for pets on their birthday.
These beautiful, fun and amazing creatures provide us with company but also emotional support, reduce our stress levels, a feeling of loneliness, help us increase our social activities and increase our self-esteem. That is why in return, as responsible pet owners, we must ensure that our animals stay healthy, fit, get nutritious food, love and caring, and adequate shelter and care. Studies have found that dogs can help relieve stress and loneliness in older people, as well as calm pre-test stress for college students.
Gifts for your four-legged friend 🐶 🐱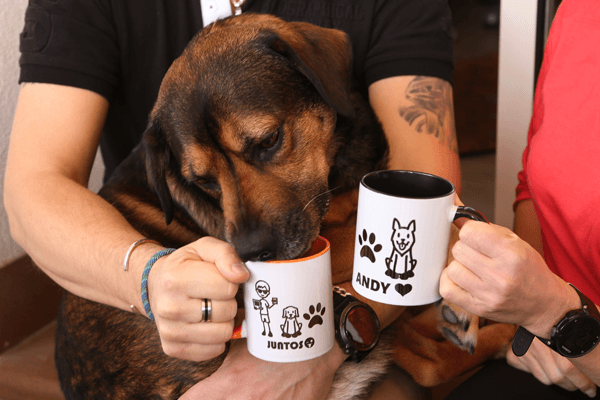 Have you noticed that many things in our lives are being reduced to what we can see and do on a screen? And today, animals are a healthy antidote to all of that. Children and your entire family will always be happy to share their home with a four-legged loved one, creating adventures and anecdotes that will last a lifetime.
If you have pets, you already know the joy and love they bring to your life. Are you thinking of a way to show others your love for that four-legged family member? In the OriginalPeople store you can play with your imagination, creating fun stickers and mugs with the silhouette of your pet, to take them wherever you want!
You can also personalize your gift with text, write your pet's name, or add symbols to make your tag even more fun to your gifts for pets.
Furthermore, our materials are weather and water resistant. So don't hesitate!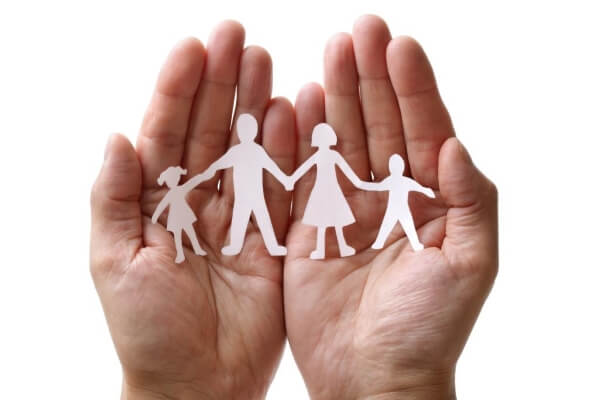 In a world that is now saturated with media, we can also use them to convey useful messages for information purposes. A lot of people wish to advocate for beautiful causes but still wonder how they can be heard, as so many other messages of minor utility are broadcasted. Today we give you great opportunity to support a beautiful cause.
Fortunately, there are different ways to show support for a cause or to convey a useful message to the public. In fact, some of the most effective ways to communicate with the public are simple and unsophisticated technologies, such as custom window stickers for cars.
Indeed, our company donates 5% of its revenues to various associations, such as Médecins Sans Frontières.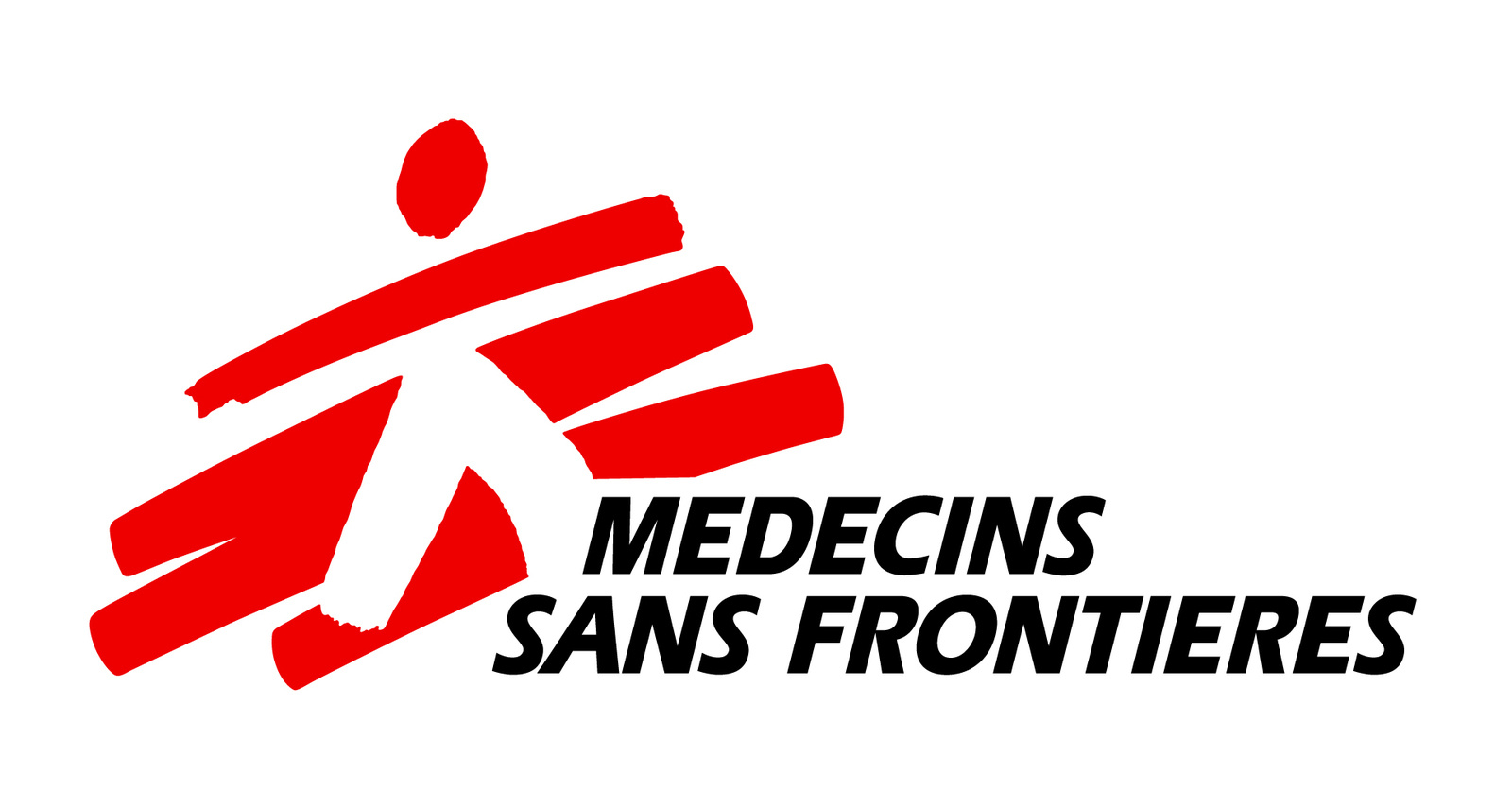 Médecins Sans Frontières (MSF) is an international medical association created in 1971. The purpose of this association is to provide medical assistance to populations in need whose lives or health are threatened, whether in France, or abroad.
Most of the actions carried out respond to a request for urgency, such as epidemics, natural disasters, or a lack of tragic care.
The main activity of Médecins Sans Frontières is medicine in a precarious context, which includes a wide range of care, from consultations to surgical interventions. The association can also provide material and health relief in order to improve the living conditions of the victims of these threats.
So in addition to enjoying customizable and original stickers, support this cause that is very important to us!
Be original with Original People!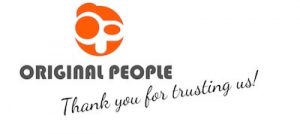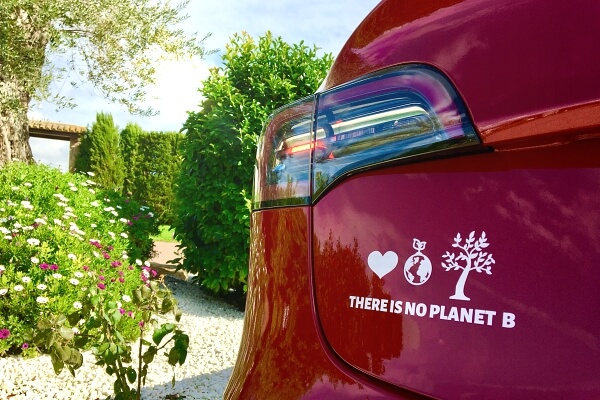 Originalpeople want to contribute to a sustainable world and thus a better world, that's why we have designed new sticker symbols to represent a Green Living. If you want to check them out, go to www.originalpeople.com, choose your country, click Try it, then select Symbol and there they are. These are our first versions, they are discreet, subtle and you can stick them wherever you want, as long as it is a flat surface.
To start to Go Green in a more fun way, we have the sticker of the vegan/vegetarian symbol. This healthy habit of consuming greens is becoming the daily life of a growing amount of people, so we want to give you the opportunity to create a sticker that identifies you with this new, modern way of eating.

We continue with the eco sticker, which is also on the web site, and we just love it! If you also think ecological eating and production is important, select this one to show that you also want a better world. These stickers are perfect for cars, motorcycles, doors, computers, walls… they will be a great success for sure!

Originalpeople recently made a new investment: we bought a Renault Zoe! A fantastic car that you can charge in your house, in a normal socket. With a record driving range of up to 400km! And therefore we have designed the third green living sticker that symbolizes an electric car.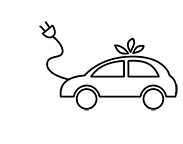 And for those who have already joined, we love that you are part of the sustainability movement! We think that this is the most important change that we have in front of us. Therefore it's super important that we spread the message every day and contribute via small gestures, to help us all achieve a better environment.
And at last we at Originalpeople just want to summarize that we want a sustainable and better world and we want to make a change! So please join our cause!
Be original and green with Originalpeople!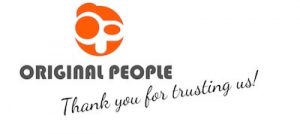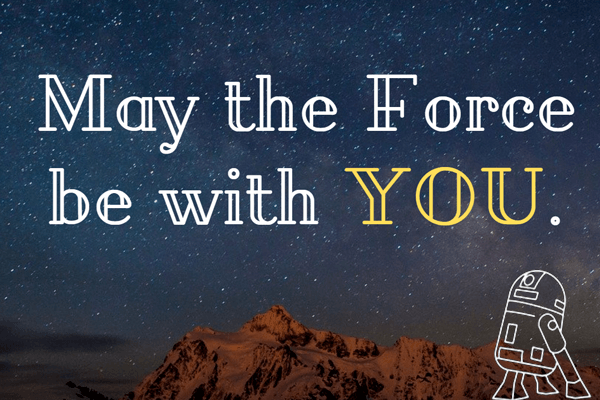 To start our blog Star Wars stickers today, we would like to make a short summary of the successful Star Wars movies.
A bit of history
Star Wars, Episode IV – A New Hope is a 1977 American epic space film written and directed by George Lucas. It is the first film in the original Star Wars Trilogy
The film is about a Rebel Alliance, led by Princess Leia, and its attempt to destroy the Galactic Empire space station, the Death Star. The farm boy Luke Skywalker, inadvertently acquires two droids that possess stolen architectural plans for the Death Star. When the Empire search for the missing droids, Skywalker accompanies Jedi Master Obi-Wan Kenobi on a mission to return the plans to the Rebel Alliance, and rescue Leia from her imprisonment by the Empire.
A New Hope was followed by the successful sequels The Empire Strikes Back (1980) and Return of the Jedi (1983); these three films constitute the original Star Wars trilogy. A second trilogy was released between 1999 and 2005, which received mixed reactions from the fans. A third trilogy began in 2015 with the release of Star Wars: The Force Awakens.
The first seven films were nominated for Academy Awards and have been commercial successes, with a combined box office revenue of over US$8.5 billion, making Star Wars the second highest grossing film series. In 2012, Walt Disney bought Lucasfilm for US$4.06 billion and therefore earned the distribution rights to all subsequent Star Wars films.
Discover our New avatars
OriginalPeople has just released Star Wars stickers. If you want to design your own customizable Star Wars sticker, go to our web and choose the figures you like most and write a text. The decals will make a great gift or make one for yourself! They can be used to decorate your car, mailbox, laptop, window or any flat surface.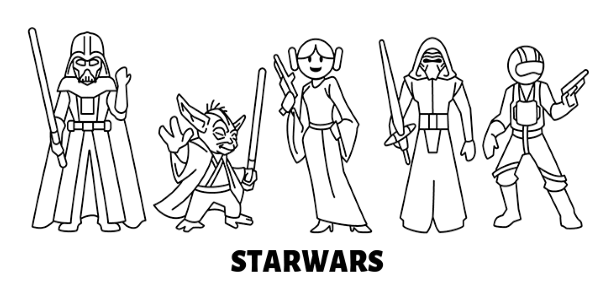 May the force be with you!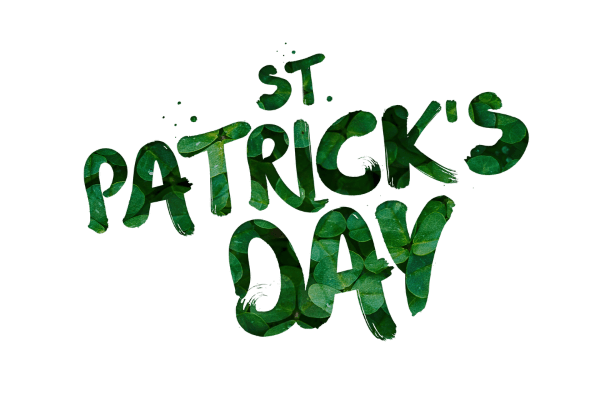 As some of you may know, March 17th is one of the most important days in Ireland – St. Patrick's Day.  Many are coming to Ireland on this day to share the festive mood with the locals. This day is a national holiday in Ireland where the death of St. Patrick is proudly honoured and celebrated.
Origin of this tradition
St. Patrick was a 5th century bishop in Ireland. According to the legend, St. Patrick is well known for banishing snakes from the country which makes many Irish people love him even more.
The origins of the festival were religious. All the taverns remained closed on this day to celebrate it. Many years later it developed a national trend, which is used to promote Irish culture all over the world! Many countries which have Irish ascensors celebrate this festival.
Interesting to know that people have to wear green cloth on this day. Ireland is the country of green due to its rainy weather and it is easy to associate it with this color, besides even Irish flag contains green as one of its 3 base colors!
Our irish avatars
To celebrate this day together with Ireland, we are launching 2 new sticker decals: 3-leaf clover and the famous giant Irish hat!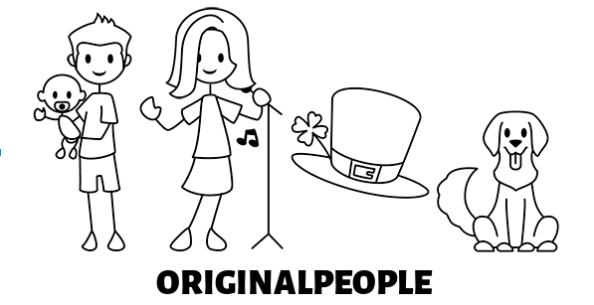 Create your own customizable sticker decal and order it today to get it on time for the festival! If you are Irish, have an Irish transcendence, have Irish friends or just love Irish people, its culture, this celebration and want to create a very nice memory associated with St Patrick's day, go to our online store and create your own customisable sticker decal with St. Patrick's designs  to put everywhere! They will make a great gift to decorate your car, shop front or any hard surface, really and will serve as a great memory for you or your loved ones.
Happy St Patrick's day!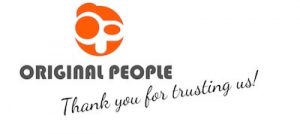 Family Sticker decal gift cards – saves the day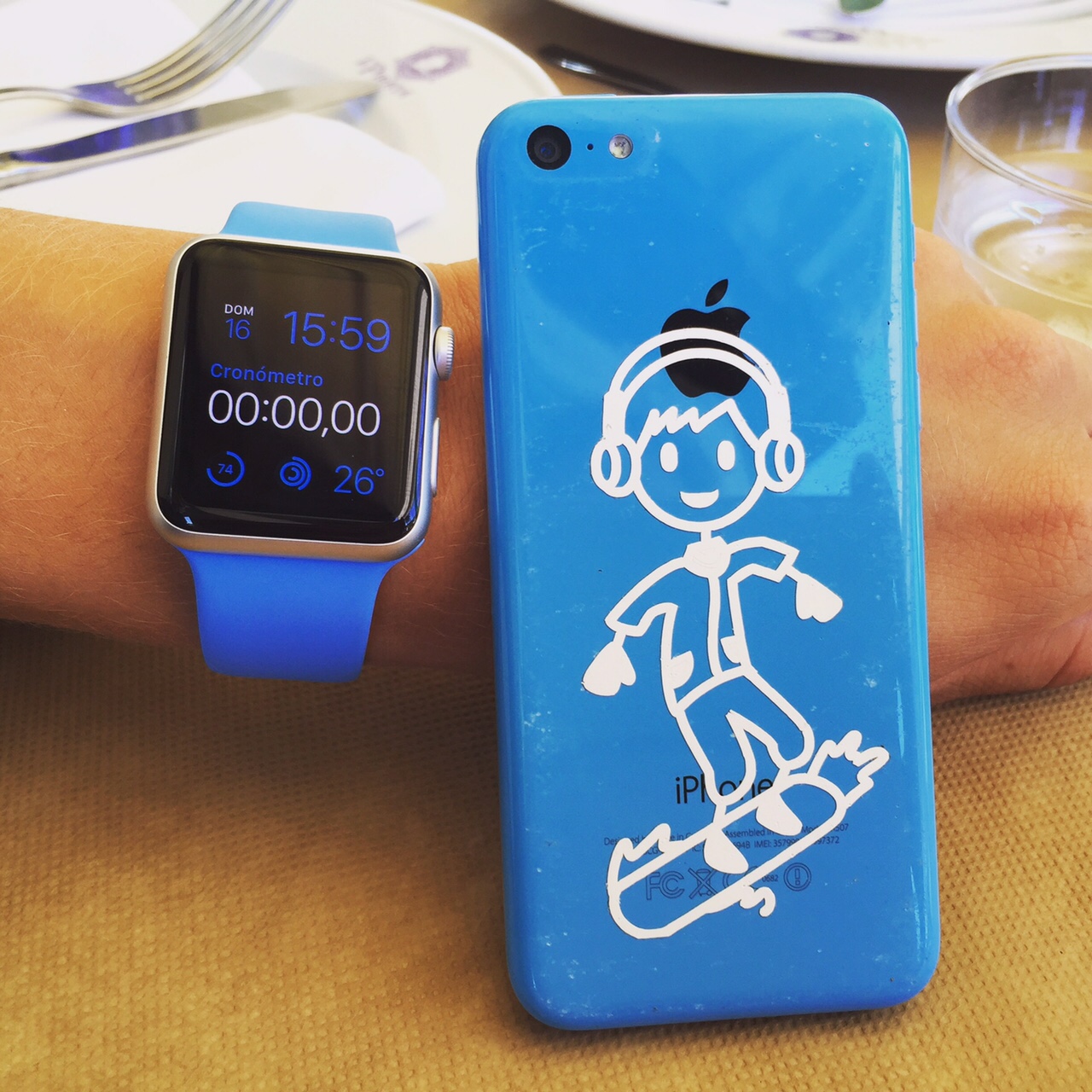 Make your loved ones feel special
When it came to this year's big family get-together, I was thinking of things to do in order to make the occasion special for my family. I was looking for ideas on how to make this happen and in the process; I stumbled across the Originalpeople website and started thinking – I can buy a family sticker decal gift card that entitles the recipients to create their own very personalized sticker decal with shipping included.
With most of the members in the family being people who appreciate art and creativity, I knew this would be the perfect surprise. With the year having been a bit rough on us, some mishaps here and there, such a thought would bring hope and happiness in our family. We still had a lot to be thankful for; we are in good health, have achieved great things over the year and are looking forward to many great things in the year to come.
Now that I had an idea on how to make this year's event special, the next step was to decide how many figures and symbols to include on each gift card, and then to choose the right design template for the gift cards to reflect the fun and happiness I wanted to share with my family.
An user friendly process
Luckily, Original People had some fun designs to choose from – I chose the fun "celebrations" theme for some, and the tropical "palms & slippers" for others. I am not so good with designing cards but here was a platform that provided me with everything that I needed to come up with customized gift cards that each member of the family would appreciate. The simple and clear instructions make the whole process seem so easy.
My experience at creating stickers
It is such a nice experience to be able to give such a fun, interactive gift with just a few clicks. I was, able to give something new, creative, and fun on my own. The experience was satisfying, exciting and eye opening all at the same time. It not only helped me come up with a unique and fun gift, it was easy to do, personal and didn't cost a fortune. If you're looking for a more affordable gift, just include less figures and the recipient can later, easily add more if they want to.
With only a few days to the get-together, I was ready to surprise my family. I had bought the gift cards, I chose to send them directly to everyone through the website, making sure I had all their email addresses ahead of time. I did however suggest that we would create the actual sticker at the get-together.
It was a fun activity and brought many laughter's. Some made decals for their cars showing their FAB family, others made decals showing their many interests and some just made decals with the very cool symbols and emoji's available on the site. My aunt needed something on her terrace door to avoid bumping into the glass and made a very sweet sticker with her children and all their interests. Personally, I made a cool sticker with me and my boyfriend that I put on the back of my car.
I captured the whole moment on video and I can tell you that this will be something that we'll remember for a long time to come. I am grateful that Originalpeople helped me to brighten their faces and make everyone in the family feel appreciated. You helped me make this year's event special; I will be keeping this gift idea in mind in the future, and would recommend it to anyone looking for something unique and easy to give to friends and family alike!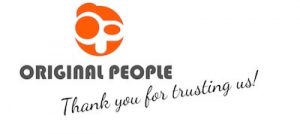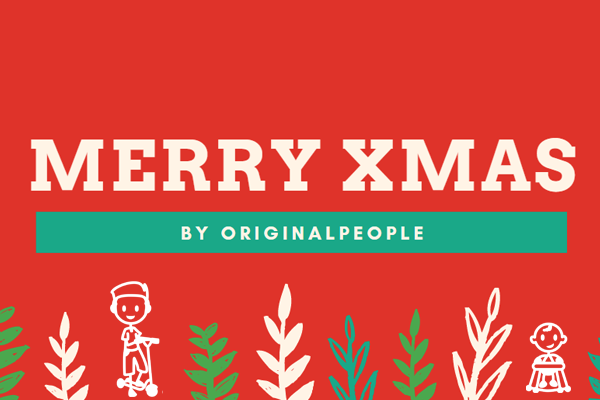 Time to celebrate, time to create Christmas Stickers!
Depending on who's spending this Christmas vacation (whether it's your grandmother, a distant cousin, or that friend you haven't seen for a long time), classic gifts may be the way to go. But what happens when you realize you have bought the same sweater for your father for the second year in a row? If you are looking to surprise this year with a gift with which your loved one will make a memorable impression, you may have already found the solution: Christmas Stickers
MomCave is a network of mothers in the US, who in a funny and fun way, communicates tips and videos of interest to moms around the world. In their vlogs, they give various tips and encourage mothers through social networks such as Facebook, Pinterest and Youtube. And they were fascinated by the idea of ​​taking their family everywhere, whether in their car or in any vehicle.
MomCave is a fairly important network in the US. UU, with more than 20,000 followers. We are very grateful to them and we are really very proud, since this year they included Originalpeople in their Christmas video.
Have fun placing your Christmas Stickers with your family! If you are looking for a gift to the demonstrate a big friendship to your closest person or you are looking for a sweet way to show your partner a little love and affection, these are the best ways to surrender and delight. After this Christmas, you'll never give her the basics like ties, sweaters and mittens again!
Check out this great video full of ideas now!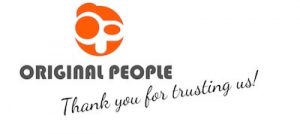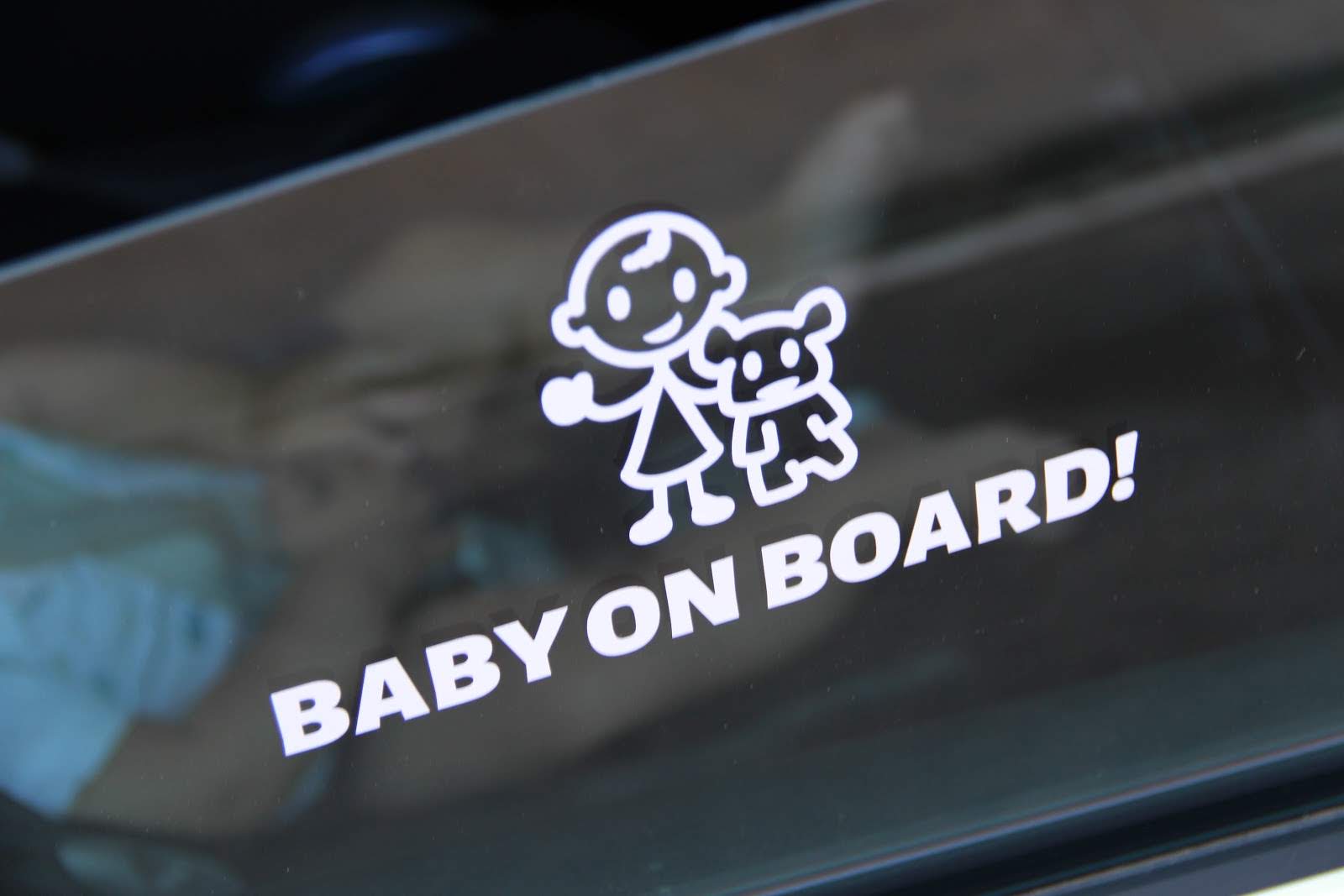 Family Stickers
Having items designed with family stickers can be great. From doors to cars, you can make the look of your family and property more fun and interesting by adorning them with family stickers. You can use some vinyl family stickers to create some personalized gift for your loved ones. Giving a personalized gift can be highly appreciated.
A personalized gift can come in any form – mugs, pillows, portraits etc. anything actually. All you have to do is to look for something personal that the person(s) you want to give the gift to will love. There are a lot of reasons to why you should use family stickers to adorn your home, car, or add as a gift option you want to give to a loved one. Some of these reasons are listed below;
Family Stickers show that you have your loved ones in your thoughts
This is quite true especially if you are adding them to your computer, doors, cars, scooters etc. Adding family stickers to your household items will tell your loved ones that you care about them and that they are always in your thoughts. There are a lot of family sticker designs you can come up with, just use your imagination. And you can apply them on all flat surfaces.
They bring about good memories
Family stickers are bound to bring good memories. Just imagine having a family car decal on your automobile, and while washing your vehicle, you get to the spot where it is placed, you'll instantly remember the cuteness of your kid(s), pets and family members. You'll feel connected to them even though you are some miles away from them. Now, that's one wonder of having a family car decal.
They are quite special and can be used for a lot of things
Family stickers can be very special gifts. This is because no one would have thought of doing the same. They can also be used as reminders or slogans; like the glass doors stickers for instance, which can be placed on glass doors as reminders. You can make fully customized decals with the text you want.
All you just need to do is design your sticker online using our sticker builder, and we'll convert your design into a custom-made vinyl sticker decal. The design may be you and your kids doing what you like the most, might be your pet, might be symbols, might be anything you want it to be. All our decals are made of high quality vinyl which you can place on your doors, computers, mailbox, scooters, lockers, cars etc.
Another benefit of using vinyl stickers is the fact that they can help you differentiate or locate your things easily. Once you place a sticker on a gadget for example, you'll be able to find it. Also, vinyl stickers can help you deter thieves. This means that your "tagged" things will be less attractive to thieves when you use vinyl stickers.
Visit our website today and you'll get nothing but the best quality family stickers.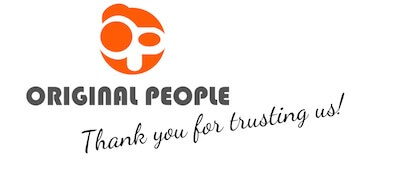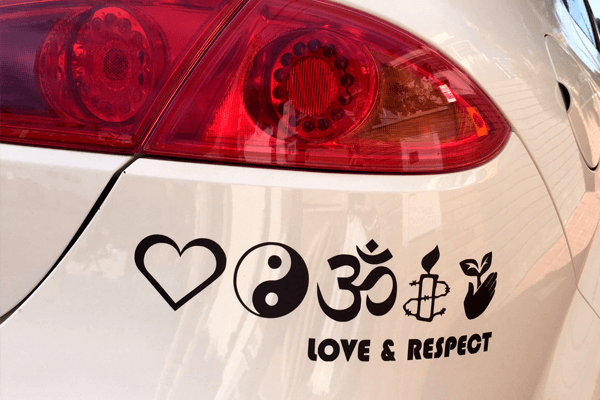 Today our protagonists are the decorative vinyl stickers of symbols, that you like the most and that's how we created them in OriginalPeople, so you can put them where you want.
All the emojis you want

First of all we offer you the emoji stickers, there are a lot of them! Come in and take a look at them, everyone loves emojis. Why not have the one that most identifies you, stuck on your computer, in your car, or on your window …? We have one for each emotion, whether you feel affectionate, happy, even amazed, or madly in love, that's what we bring you: vinyl stickers so funny, you won't know where to apply them anymore.
Yin and Yang and the peace symbol

The yin and yang, another symbol that transmits peace, connection, tranquility … to paste on your mobile phone, in your folder, on your computer … this will accompany you on your best and worst days to transmit all that good energy to you, and for good energy the one that today gives us the symbol of peace. This is how this symbol of peace, lots of love and lots of tranquility represents us, you can see it in our store now!
Stickers for your Caravan

We continue with the stickers with the caravan symbol, these are a success among our public, for all those who have, or wish to have a caravan, we fulfill your dream, in a sticker! Check out more ideas here.
Heart vinyl stickers

Our star stickers and heart stickers also triumph, here there is a lot of love and we love that, because it means that many of you feel loved or love someone, and that is very important!
Your imagination has no limits…
Remember that there is no age limit to start designing your adhesive vinyl, depending on how you like it and then place it where you want, or also to give to the person you love the most. It is a very nice gift that will surprise anyone of any age. Try it now!
BE ORIGINAL WITH ORIGINALPEOPLE!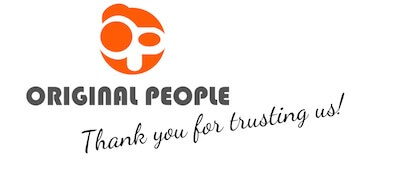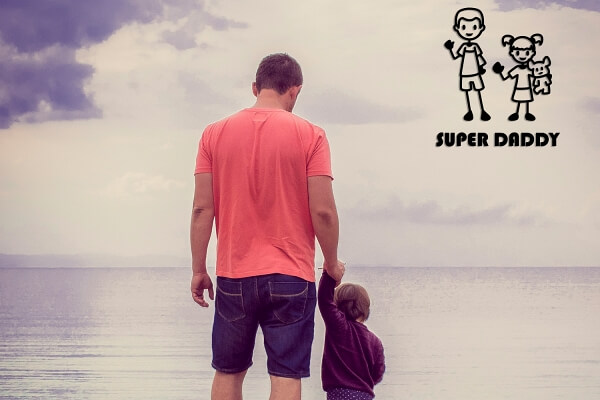 From OriginalPeople we want to offer you an original idea for your Father's Day Gift, so that you can change that boring gift for a better one. Our customizable stickers are the perfect gift! You can choose from thousands of combinations to create a fun sticker and a tribute to the best father in the world. In fact, you can add figures of the whole family, including pet, and personalize the text with a phrase dedicated to him, each with his imagination.
Father knows best, so it is time to give the best gift to dad now!
The origin of Father's Day
The idea of ​​creating Father's Day came about in the United States in 1910, when a woman wanted to pay tribute to her father who had raised her and her five siblings alone without help from anyone on a farm in Washington state.
The celebration was gaining adherents and spread throughout the world, yes, with different dates and traditions. The European Catholic tradition commemorates it on March 19, the day of Saint Joseph, the adoptive father of Jesus.
At OriginalPeople, we think is amazing to have a day to honor our dads, tell them how much we love them and how important they are. Run to our store see everything we have and start making your personalized Father's Day Gift. He can put his gift on his car, motorcycle, RV, even his phone!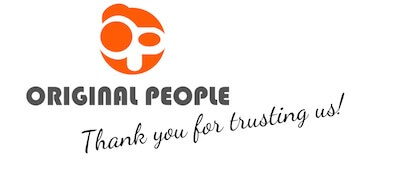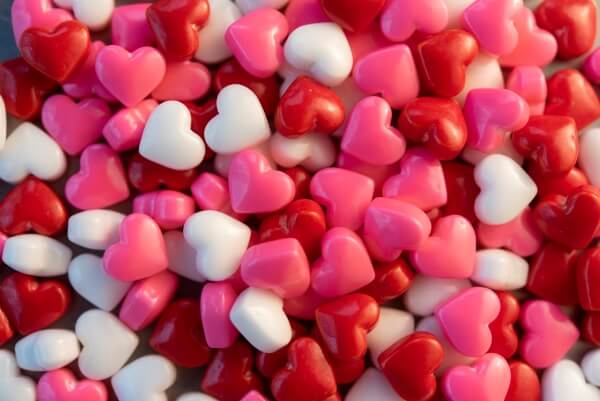 Are you looking for a special Gift for Valentine's for your loved one? Something unique with a personal message.
We want to give you a tip! Design a personal sticker decal with a romantic message. We have thousands of combinations of figures and symbols, so you can easily design a decal that are perfect for your partner. And we have different hearts that you can choose between.You can also buy a gift card and print out at home and give to your loved one. That gives your partner the freedom to choose whatever he/she likes.
Do you know the history behind the celebration of Valentine's day?
Valentine's Day, also known as Saint Valentine's Day, is celebrated on February 14 each year. It's celebrated in many countries around the world, although it is not a public holiday in most of them.
St. Valentine's Day began as a liturgical celebration of one or more early Christian saints named Valentinus. Several martyrdom stories were invented for the various Valentines that belonged to February 14, and added to later martyrologies.
A popular hagiographical account of Saint Valentine of Rome states that he was imprisoned for performing weddings for soldiers who were forbidden to marry and for ministering to Christians, who were persecuted under the Roman Empire. According to legend, during his imprisonment, he healed the daughter of his jailer, Asterius. An embellishment to this story states that before his execution he wrote her a letter signed "Your Valentine" as a farewell.
Get special gift for Valentine's day this year!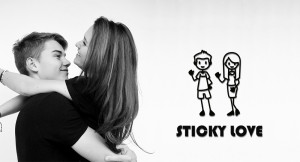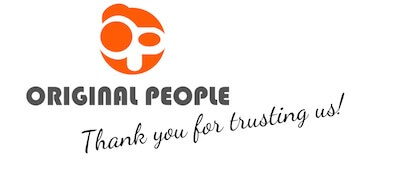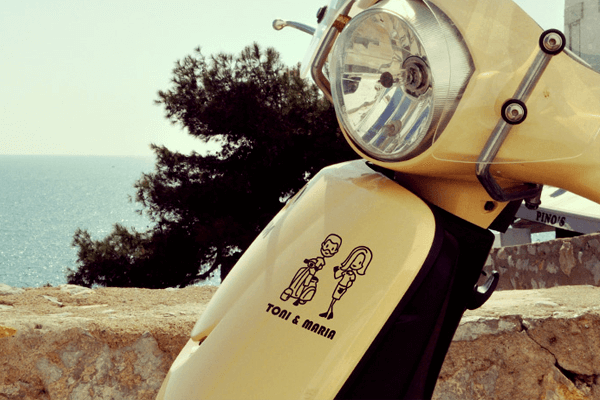 Do you want your motorcycle or scooter to be unique and not go unnoticed on trips or when parked? Then the solution comes from the hand of OriginalPeople and its original scooter stickers with which you can personalize your motorcycle like you have never done before for this summer.
WHAT DOES THIS WEBSITE OFFER YOU?
At OriginalPeople, we offer you the chance to make a personalized product for either yourself, a friend or someone for your family. This product is a vinyl that will look great on your motorcycle or scooter.
HOW TO CREATE THIS STICKER FOR YOUR MOTORCYCLE?
The first thing you will have to do for you to make scooter stickers is enter the website and once inside select the figure you want (a man, a woman, a boy, a girl …), individual or family. Then you can have fun designing yourself, choosing the head and body of the figure that best suits you. When you have finished your design, you can save it and share it with your acquaintances and lastly, you only have to place your order to be able to enjoy these very personal scooter stickers.
HOW TO PLACE YOUR STICKERS ONCE YOU RECEIVE THEM?
You already have the personalized sticker on your motorcycle and you can wear it for a long time so that you never go unnoticed. And if you have to add someone else next to you, you will only have to repeat the process together with OriginalPeople. Remember that you can apply use your sticker in any hard surface you want.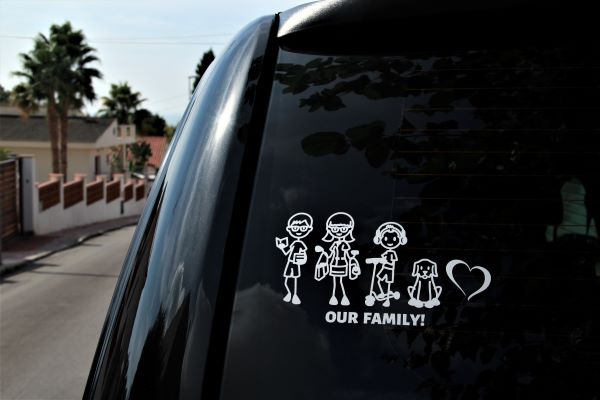 Differences between sticker and decal
Many people use the words decal and sticker interchangeably, but the difference between the two is a question about quality. The decal of Custom Stickers are made of a high quality vinyl. They are also more reliable and durable than stickers. These decals can be used in many ways. For instance, custom family car decals are a long-lasting and great way to decorate your car and make it stick out.
High Quality Vinyls
With modern design technology, decals can be made easier and at a less cost. The vinyl base of a decal gives it both durability and resistance to environmental factors like dampness and cold. Computer aided design assists in creating an excellent product while still producing items that are affordable to the everyday consumer.
Custom Sticker Placement
Custom decals can be placed anywhere! When placing them on your car, they can go many places besides just the rear window. Some other placement ideas are on the refrigerator, cabinets, or walls. They can also be placed on headboards or mirrors. They're a great way to personalize work and living spaces simply and affordably. Decals are versatile and removable decorations. Because of this, they can be placed just about anywhere, though you should use a little bit of caution and test some surfaces prior to long-term application, in order to avoid damage.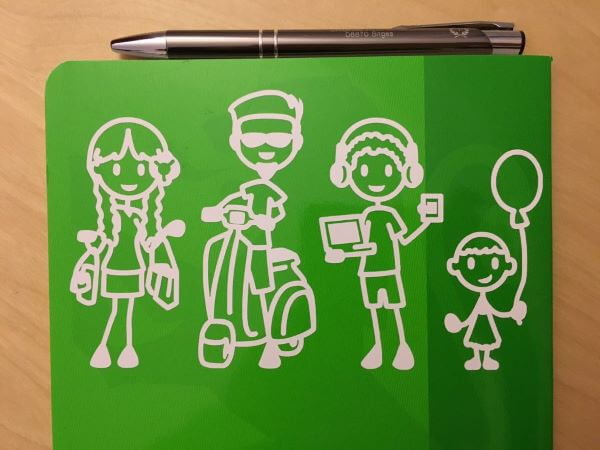 Designing Your Decal
Choosing a design for your decal is a simple as thinking about the things you love most. Use a company logo, a name, or create your family coat of arms. Add personality and flare by showing dad with a barbeque spatula or the kids playing their favorite sport. You can even produce a decal to represent your favorite vacation location or print the name of your favorite band. Design choices are endless. It's simple and fun to generate a unique and personal design.
Benefits of Custom Decal Design
There are many options for decor, but decals have plenty to offer. Some of the benefits decals offer are: They are asy and fun to design, they are highly customizable, made of a high quality vinyl, and last but not least: they are super affordable.
As you can see, decals offer more flexibility and longevity than stickers. If you would like to create your own custom decals, explore our site to get started.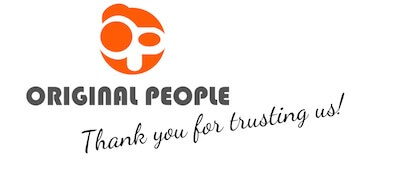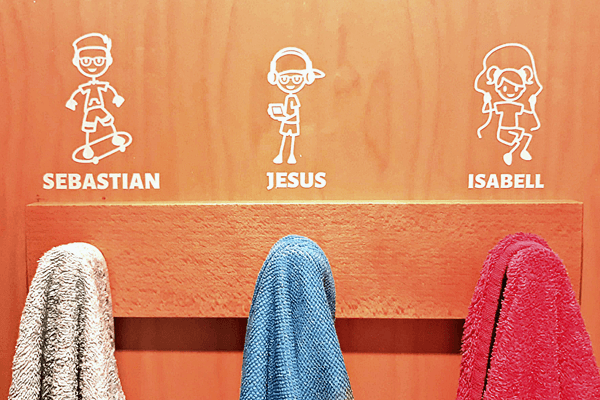 Let's face it—some people are just hard to shop for at Christmas. They either already have everything, are difficult to please, or just don't have a wide range of interests that lend themselves to holiday gift ideas. Custom family stickers and other personalized decals may be the answer you're looking for, as these stickers allow you to appeal to your friend or family member's interests with a personalized gift.
Here are a few reasons why you might want to consider custom family car sticker gifts for your tougher-to-please friends and loved ones this holiday season:
Fun to design
You can have a great time using design programs to create a custom car sticker for folks on your holiday shopping list. Online design programs are easy to use and give you a chance to exercise your creativity.
Inexpensive
. Custom car decals don't cost a lot of money. In fact, you can get many of them for a very affordable price.
A personal touch
When you're designing a car decal as a gift, you can incorporate the recipient's interests into the design. For example, for a football enthusiast, you may choose one of the football sticker figures, write your favorite team name, a heart, or other related symbols. For literary lovers, a personalized book sticker figure may be just the right gift.
Original People gives everyone a chance to enjoy the fun of having their own custom car decals, making it easy to design and order a high quality personalized decal. Visitors to Original People's website can access a user-friendly program to create their own decal designs and order as many as they like. For great personalized gifts, give personalized car decals a try this holiday season.