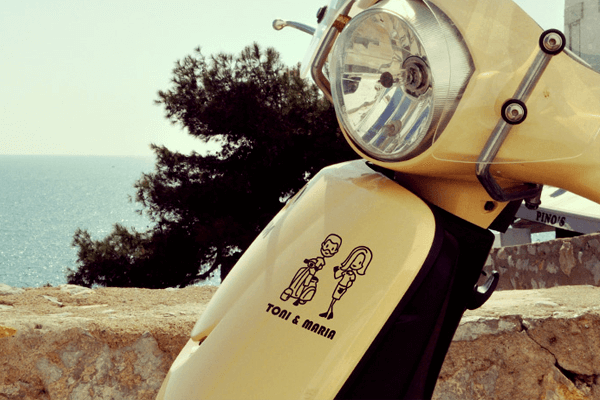 Do you want your motorcycle or scooter to be unique and not go unnoticed on trips or when parked? Then the solution comes from the hand of OriginalPeople and its original scooter stickers with which you can personalize your motorcycle like you have never done before for this summer.
WHAT DOES THIS WEBSITE OFFER YOU?
At OriginalPeople, we offer you the chance to make a personalized product for either yourself, a friend or someone for your family. This product is a vinyl that will look great on your motorcycle or scooter.
HOW TO CREATE THIS STICKER FOR YOUR MOTORCYCLE?
The first thing you will have to do for you to make scooter stickers is enter the website and once inside select the figure you want (a man, a woman, a boy, a girl …), individual or family. Then you can have fun designing yourself, choosing the head and body of the figure that best suits you. When you have finished your design, you can save it and share it with your acquaintances and lastly, you only have to place your order to be able to enjoy these very personal scooter stickers.
HOW TO PLACE YOUR STICKERS ONCE YOU RECEIVE THEM?
You already have the personalized sticker on your motorcycle and you can wear it for a long time so that you never go unnoticed. And if you have to add someone else next to you, you will only have to repeat the process together with OriginalPeople. Remember that you can apply use your sticker in any hard surface you want.