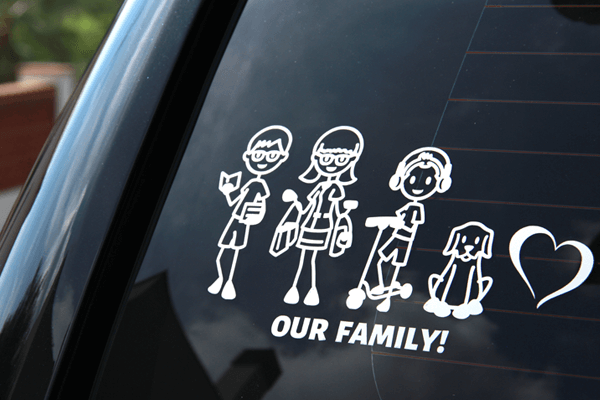 It's time to make your car stick out! Add a lovely detail to your family car and spread a little happiness, with custom car stickers from OriginalPeople. You will also increase safety for your family by encouraging drivers to use caution when approaching your car! I think we have all had the experience of aggressive drivers…
In our web shop we have hundreds of figures, symbols and pets that you can combine. Text is also included. This makes it possible for anyone to make an original design of a sticker that represents their unique family. Choose a figure for each member in your family, based on their style and interests. Also add pets and symbols if you like. Write a fun text such as "Family on Board", "Baby on Board", a slogan or whatever comes to mind. As inspiration, we give you a couple of ideas below.
Baby on Board alert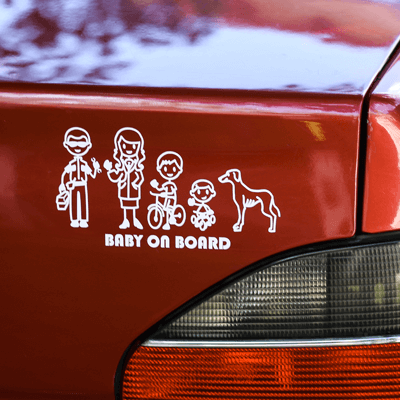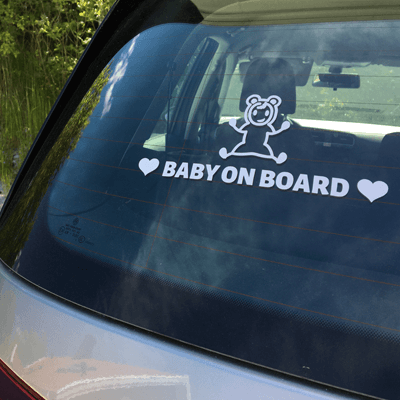 If you are looking for a special gift for someone who is welcoming a new member to their family, you can go to our online builder and create your own personalised "Baby on Board" notice, with different bodies and designs! You can also personalise the decal with your family name, for example "Halls on Board".
Dog and cat signs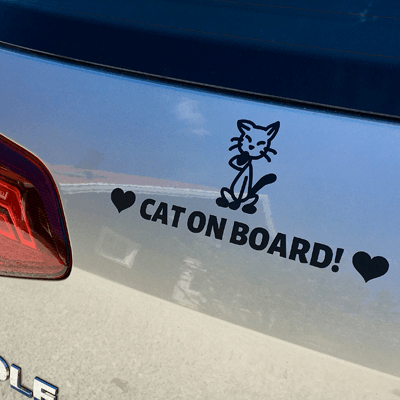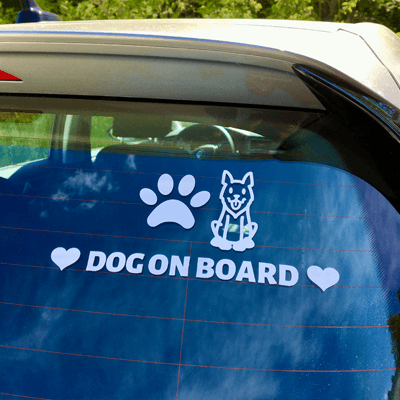 One of our most popular designs are the Animal stickers. At OriginalPeople we offer many different Pet stickers. We have a wide diversity of breeds and animal symbols, so you can find the one that best matches your furry friend. Proudly show everyone that you have a four-legged friend on board!
Time to go green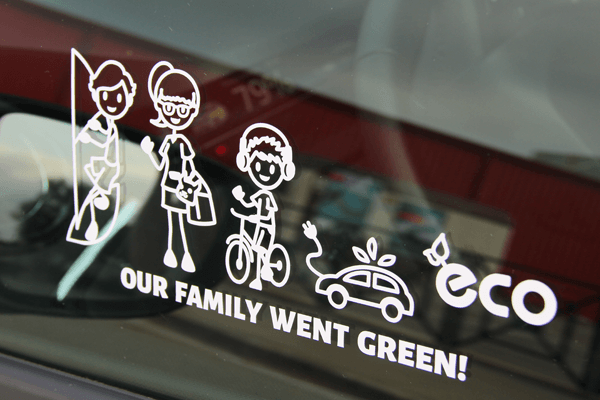 In our online store you can also build a sticker decal that shows your commitment to the environment. We only have one planet and climate change is impacting everything around us. One worrying aspect is global warming as average temperature rises around the globe. Therefore, we want to offer a variety of symbols that you can use to spread awareness and show what is important to you. You can also create car stickers with other messages, to make your voice heard.
Social Media Branding on the road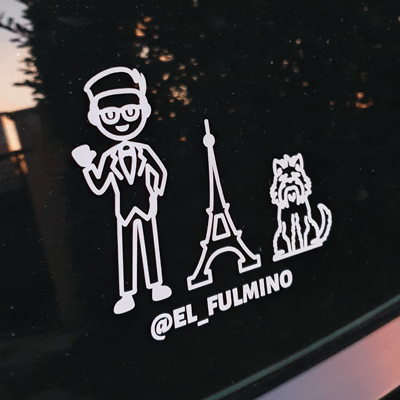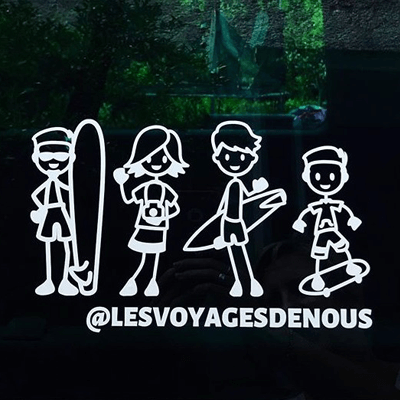 You can easily promote your FB account, IG handle, Brand, Blog, Twitter, i.e. different Social Medias on your car or laptop, with a sticker! It's easy, affordable and very efficient. Everyone that sees your car or laptop will see your Social Media sticker. Ideal for influencers or start-ups.
There are many different figures in our web shop
Go to our online builder and discover your favorite ones!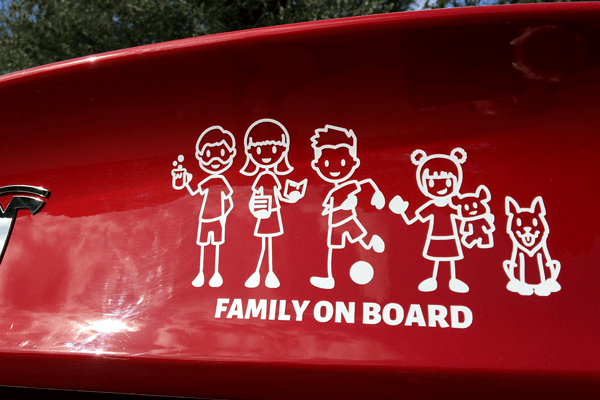 Our stickers are very versatile in what they can be used for. The possibilities go far beyond cars and vehicles. Personalised stickers are a very appreciated gift that can be applied to any flat surface. Create a decal for the gramps and their adorable grandchildren, or stick one on your child's bedroom door, on their locker at school or over at the stables. If the gift is for a teenager then they could put a sticker on their water bottle for the gym. Do you need a gift for a friend or neighbour? Well they would surely love a family sticker for their mailbox with their family name or address on. We take pride in our handmade and weather resistant stickers made with quality vinyl.
.