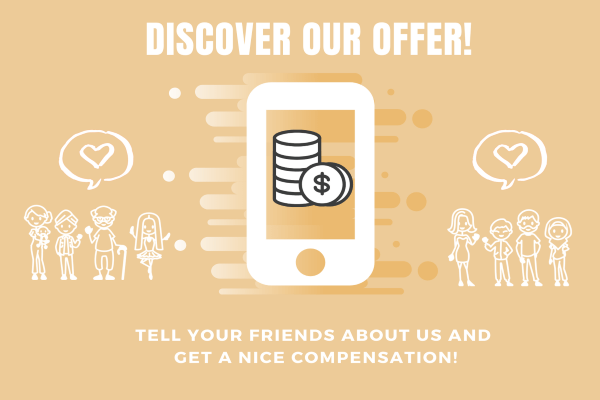 We thought about an offer that will please you for sure! We are sure you are enjoying your personalized mug or customized sticker decal, But now it is time to get your money back: To benefit from it, you just have to recommend our product to your family and friends! With this promotion, you can recommend us with your loved ones through social networks: Instagram, Facebook or Twitter.
But… HOW DOES IT WORK?

1. Along with your order, you will receive a card on which is a personal reference code that you can share with your friends and make them save money! You can do this by sharing a special code by posting on social media or you can give the code to your friend personally.
2. This code will give your friends a 20% discount on all our products available, either mugs or sticker (or both!). Each time one of your friend will use this code, you will receive 3£ back.
3. A month after your order, we will count the orders made with your special promo code and we will send you the corresponding value through the payment mode you used on our website.
So, sounds interesting? Make any design you have in your mind now!