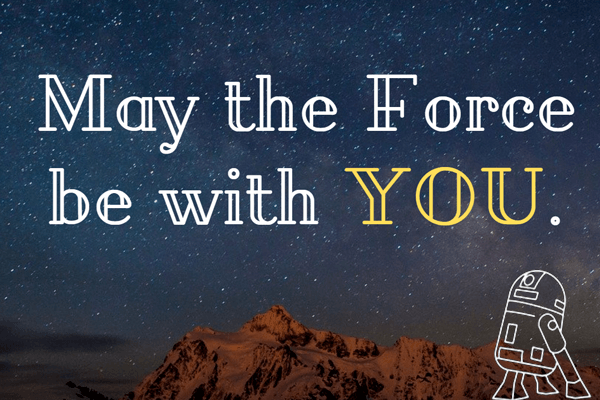 To start our blog Star Wars stickers today, we would like to make a short summary of the successful Star Wars movies.
A bit of history
Star Wars, Episode IV – A New Hope is a 1977 American epic space film written and directed by George Lucas. It is the first film in the original Star Wars Trilogy
The film is about a Rebel Alliance, led by Princess Leia, and its attempt to destroy the Galactic Empire space station, the Death Star. The farm boy Luke Skywalker, inadvertently acquires two droids that possess stolen architectural plans for the Death Star. When the Empire search for the missing droids, Skywalker accompanies Jedi Master Obi-Wan Kenobi on a mission to return the plans to the Rebel Alliance, and rescue Leia from her imprisonment by the Empire.
A New Hope was followed by the successful sequels The Empire Strikes Back (1980) and Return of the Jedi (1983); these three films constitute the original Star Wars trilogy. A second trilogy was released between 1999 and 2005, which received mixed reactions from the fans. A third trilogy began in 2015 with the release of Star Wars: The Force Awakens.
The first seven films were nominated for Academy Awards and have been commercial successes, with a combined box office revenue of over US$8.5 billion, making Star Wars the second highest grossing film series. In 2012, Walt Disney bought Lucasfilm for US$4.06 billion and therefore earned the distribution rights to all subsequent Star Wars films.
Discover our New avatars
OriginalPeople has just released Star Wars stickers. If you want to design your own customizable Star Wars sticker, go to our web and choose the figures you like most and write a text. The decals will make a great gift or make one for yourself! They can be used to decorate your car, mailbox, laptop, window or any flat surface.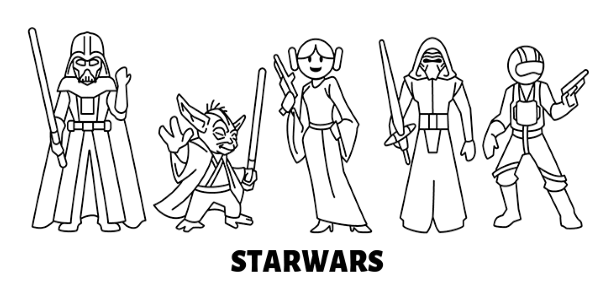 May the force be with you!