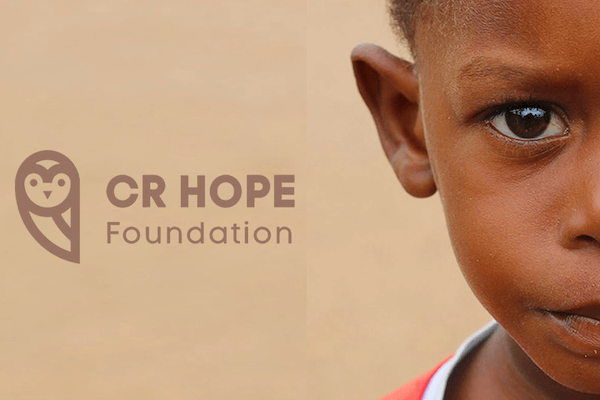 Today, OriginalPeople wishes to present you the charity we are going to help, thanks to you: CR HOPE FOUNDATION. As explained in a previous blog, each month we help associations that are important to us. The association we are going to talk about today is a small, newly created organization that is in dire need of funds to carry out its wonderful project. You are helping them by just making your personalized decal!
Presentation of the charity
CR Hope Foundation is a non-profit charitable organization established in 2016 and registered in Zanzibar. The purpose of the foundation is to provide education, promote sport and fight against poverty among children and youth in Tanzania. This association brings together, inspires and is transparent with its donors. It is very simple to know the progress of projects in real time with statistics available on their website. So far, the association has donated more than a ton of goods and clothing. Their goal by the end of the year is to have offered two tons!
CR HOPE FOUNDATION: What they act for
Their programs will help school-aged children acquire reading, writing and calculating skills to help them succeed in the classrooms the association builds. The charity also wants to stimulate interest in sport, community development and leadership.
How to help
The easiest way to get involved and help them today is to donate to the association. Therefore, we would like you to participate in their development through our stickers since every month we will pay 5% of our income to this beautiful association.
Their actions
Here is a more specific explanation of the project the foundation is currently working on: The first phase of our education project is a nursery school with five classes and a total of 120 children. By the end of 2020, we will double the number of classes, which will enable us to reach 240 children. Although the projects are going well, we still need to raise $ 85,000 by the end of 2019 to open the school and start teaching the children in the area we need to reach.
Knowing that Africa is the continent with the highest rate of out-of-school people, we believe that this association is a real driver for this change. Watch the video below!