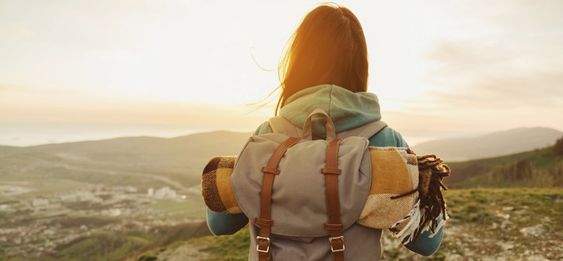 If you are a lover of hiking, or you would love to start this activity, you should know that, as fun as it can be, it is quite normal to have accidents on the route. But don't worry, they can be easily avoided, that's why today we present you 5 hiking items you must have in your backpack!
1. THE RIGHT SHOES.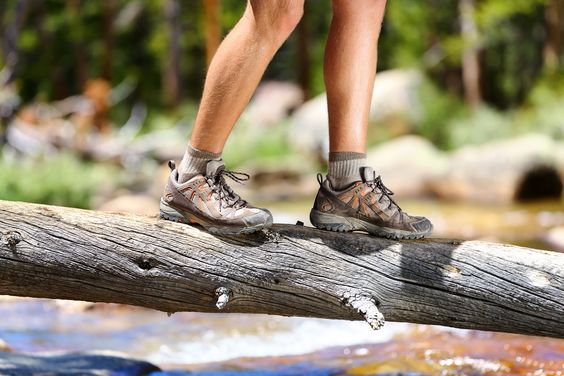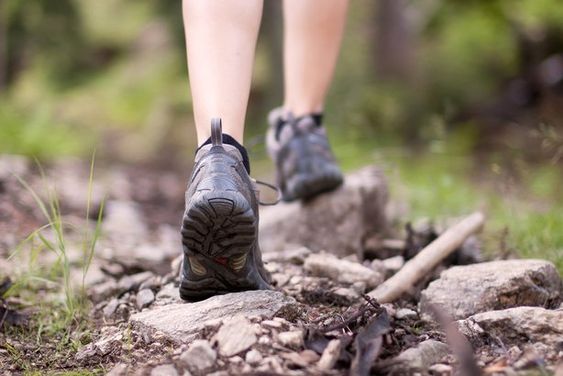 Yes, I know it seems obvious.
But it is very important that you choose the right shoes to wear in the mountains, for this, we recommend you to check the type of climate of the place where you go.
Why? Because depending on the weather, if it is warm, or if it rains a lot, you can choose the right shoes.
For both cases, we recommend a pair with a good grip on the ground, as it will prevent you from slipping (which can happen with normal shoes).
In addition, they should be waterproof, you don't want to walk with wet feet all the way!
2. YOUR CELL PHONE AND A COMPASS.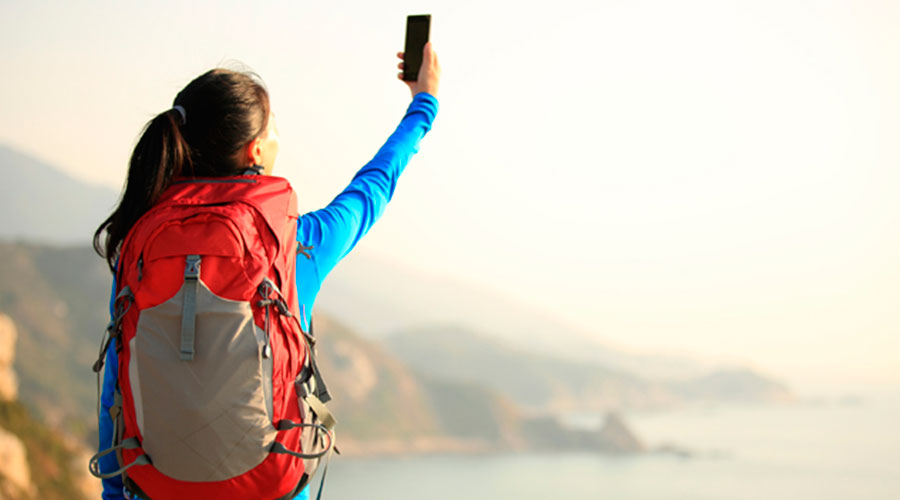 Okay, you're not going to leave your cell phone behind, but have you ever thought about: what would happen if you run out of battery in the middle of the mountain?.
If this happens to you, we want you to be prepared, that's why we have some tips for you.
The first one is to download a map of the area before you go out on the road, so you won't depend on the Internet.
The second is to include a compass, as it will be very useful to orient yourself and follow the map more easily.
3. A BASIC FIRST AID KIT.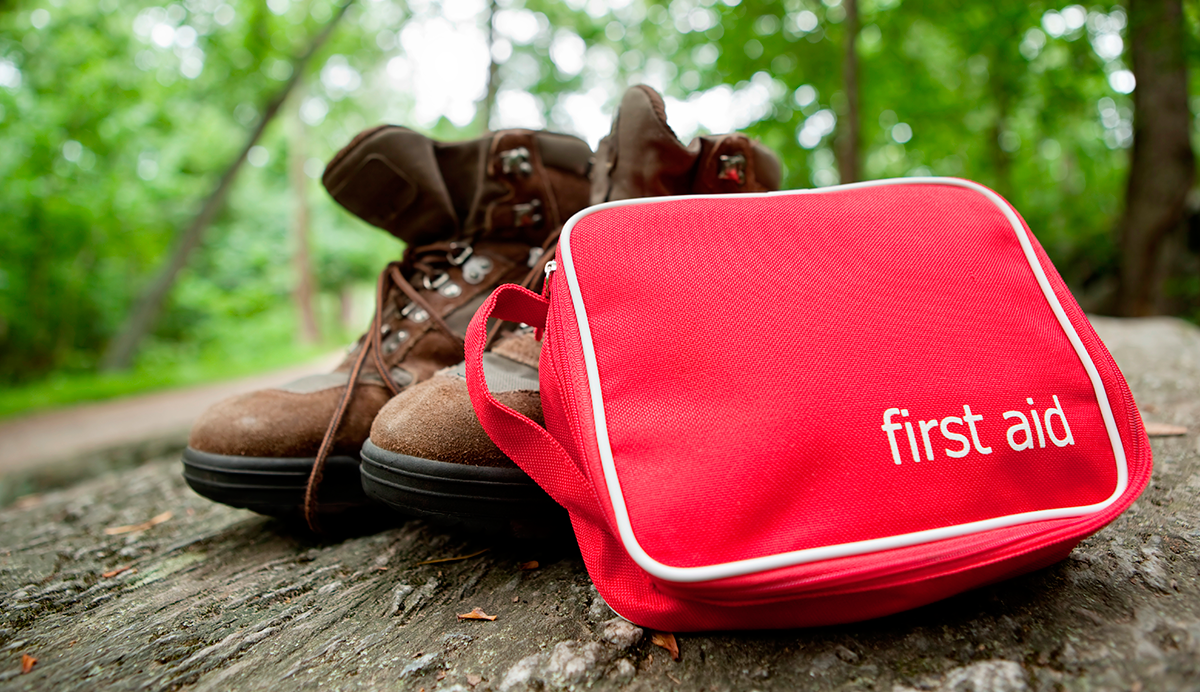 It is important that you carry a small case with the basics: sterile gauze, adhesive bandages, adhesive tape, band-aids, band-aids, alcohol, hydrogen peroxide, compresses and some medicines that you consider necessary.
We also recommend downloading an updated first aid manual to your cell phone, in case you need to know what to do or how to use an item.
4.FOOD.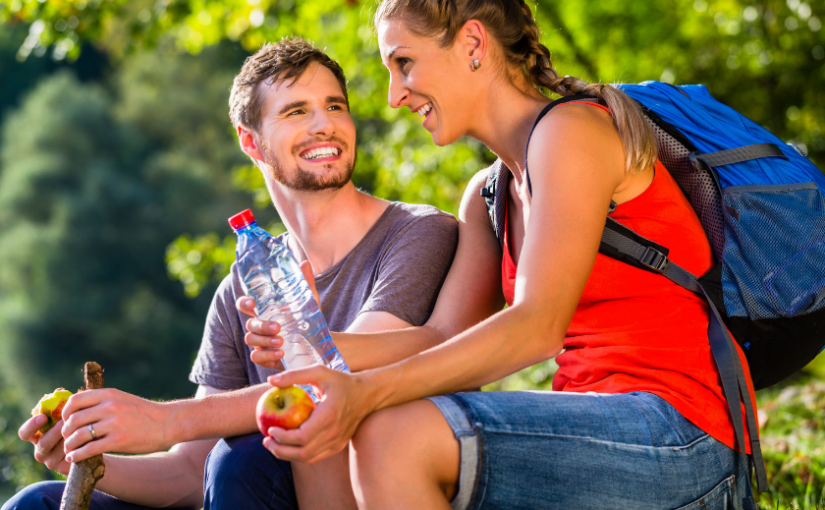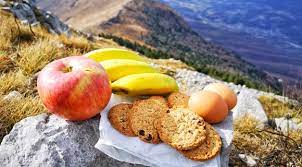 A must in your backpack when hiking is food, you should be cautious! you never know if you will have to be inside the mountain longer than you expect.
Try to always have some fruits with you, such as apples or bananas, also dried fruits, nuts or even a snack, this will compensate for the physical wear, and they are easy to carry.
Now, last but definitely not least….
5. WATER!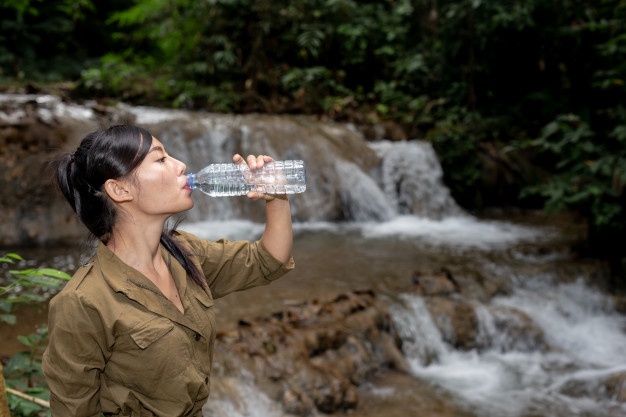 Carrying water is ESSENTIAL when you're out hiking or trail running, it's important that you can stay hydrated at all times.
Don't wait until you're thirsty to drink it!
It is recommended that you carry a liter of water, or even 2, because you never know what could happen, and that you carry a good quality and resistant bottle or thermos with you because you don't want to have leaks or accidental spills!
With that in mind, why settle for a good bottle when you can have the best?
GET TO KNOW OUR PERSONALIZED TRAVEL MUGS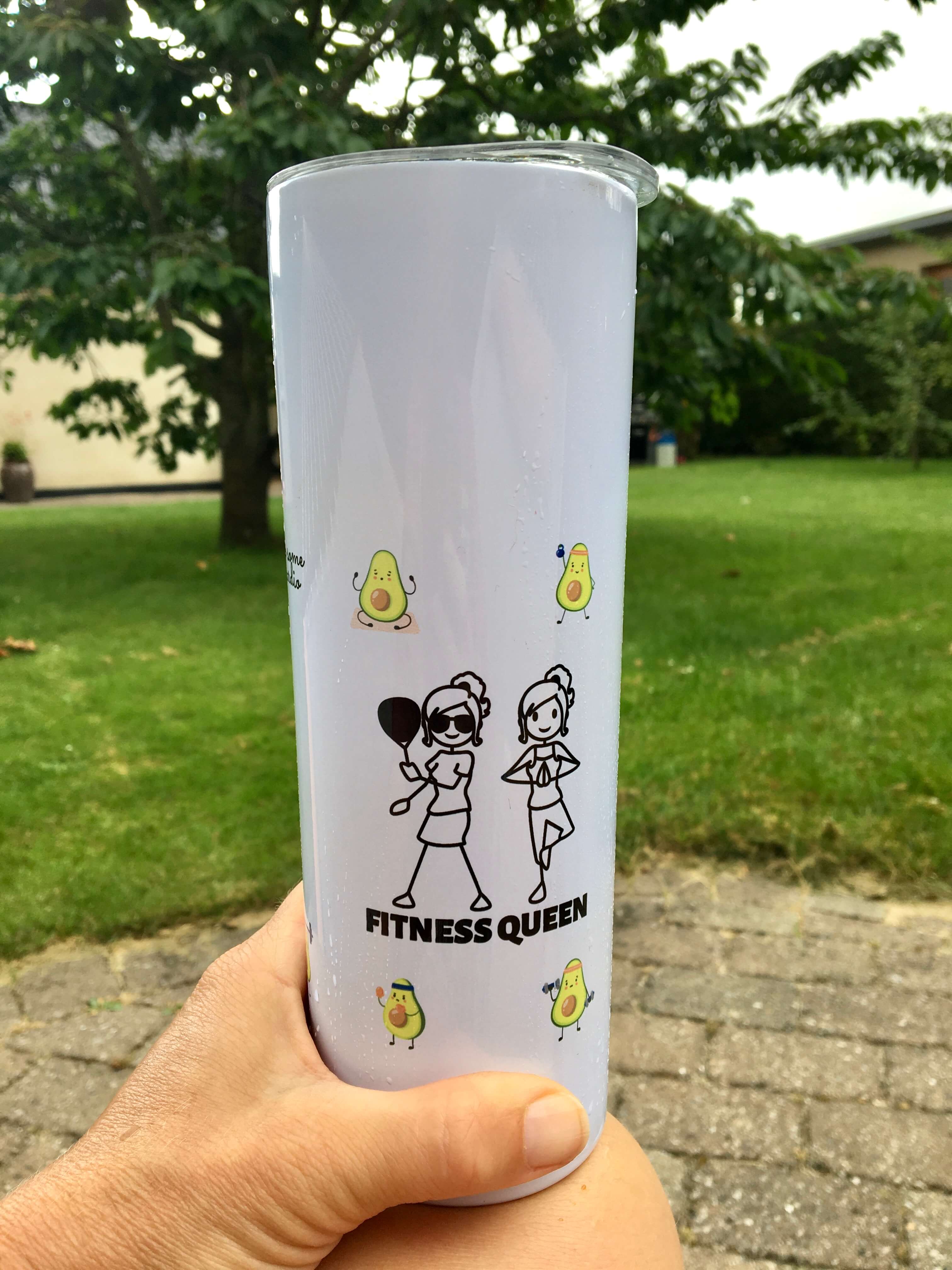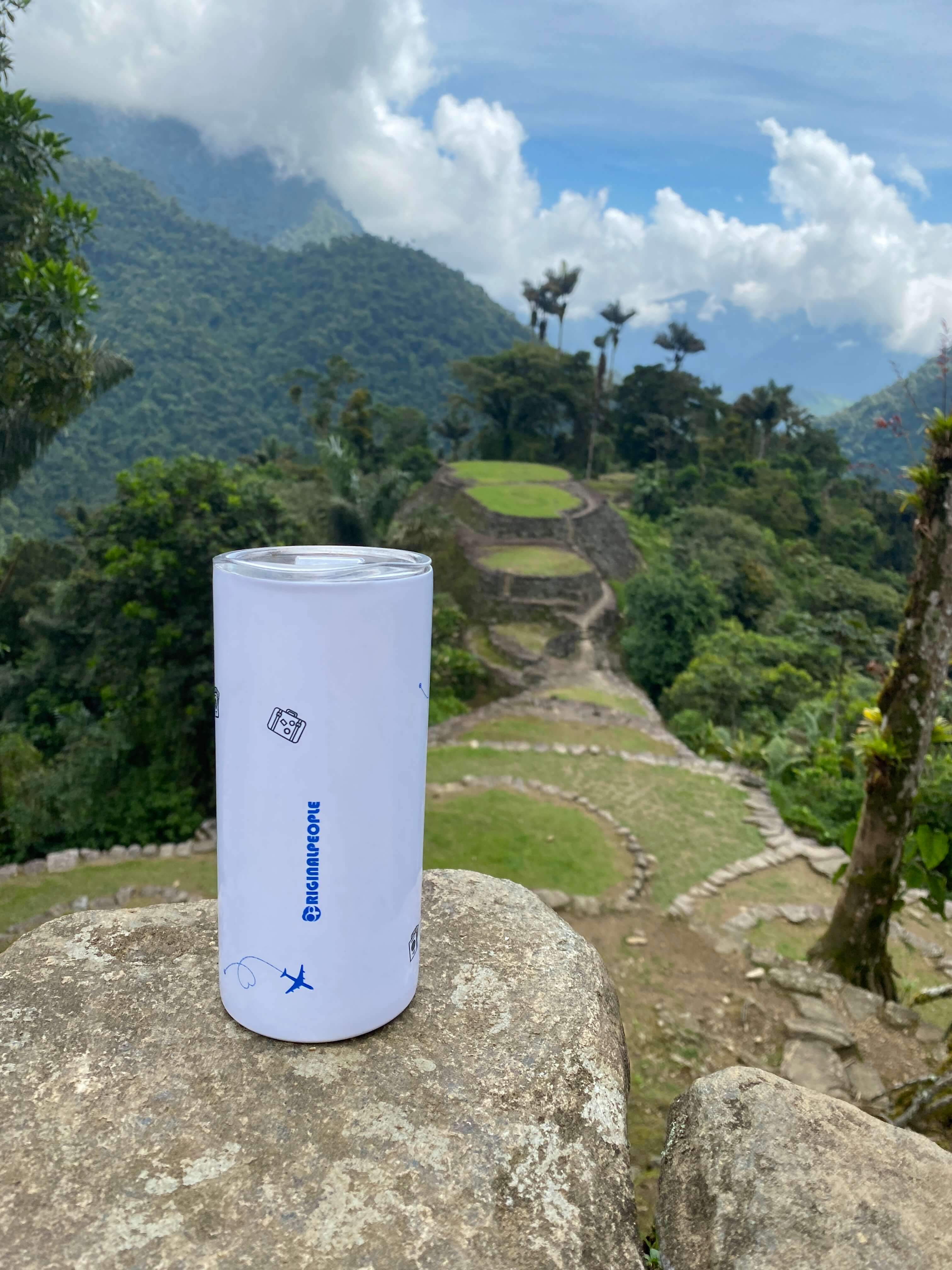 Our thermos mugs are perfect to take with you on your adventures!
They will maintain the temperature of your drinks for several hours, in other words, you will be able to enjoy cold water all the way.
What's more, you can completely customize them! You can change the avatars, the background, the color, the size and even the text. The limit is your imagination.
Oh, I almost forgot, it also includes a cool lid that will keep you from having accidental spills, and it includes a straw too.
Now if you're more traditional, don't worry, we also have great quality bottles that you can customize."
WATER BOTTLES.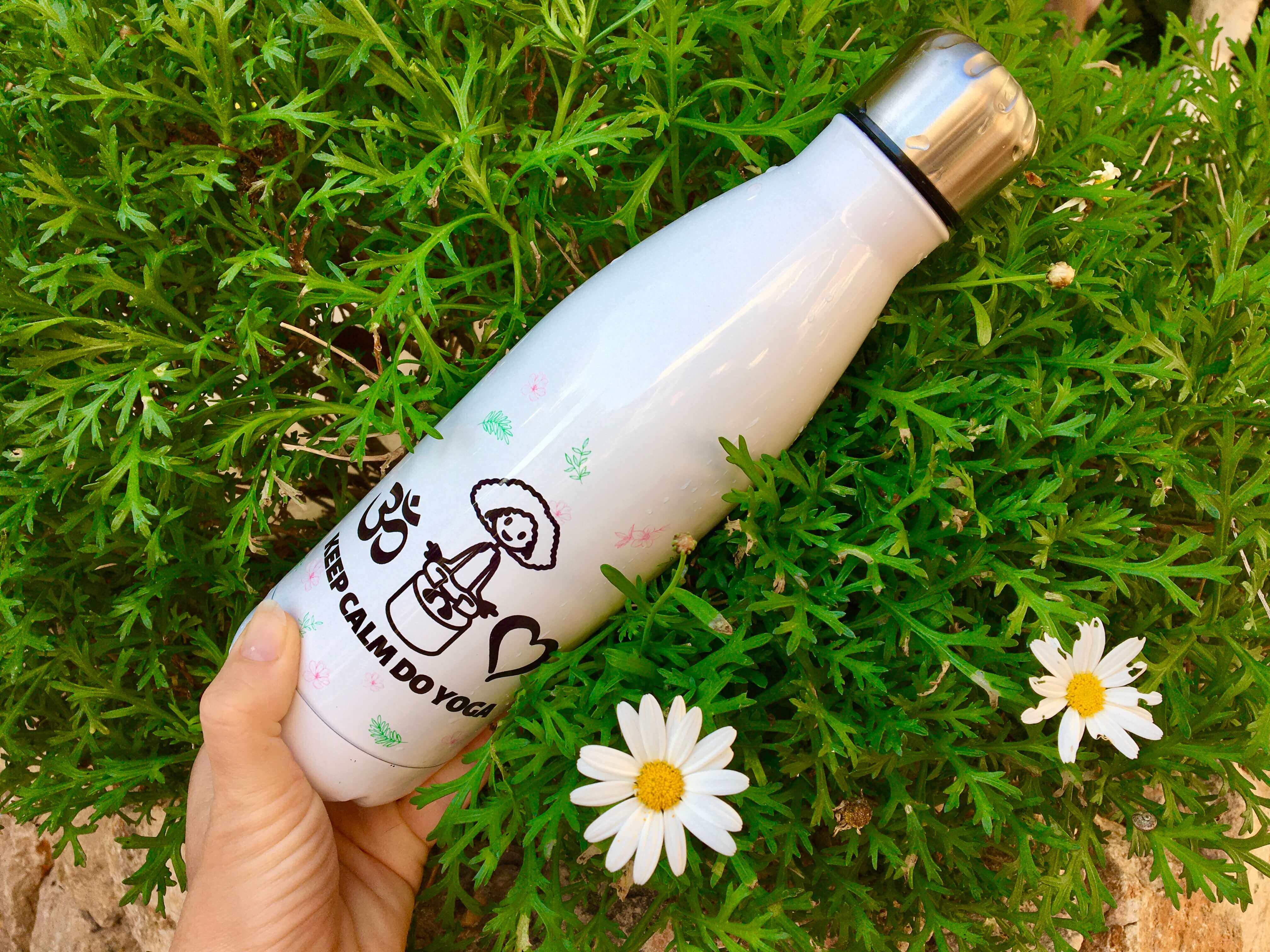 Our water bottles will also keep your hot and cold drinks at the right temperature, and just like our personalized travel mugs, you can fully customize it as well."