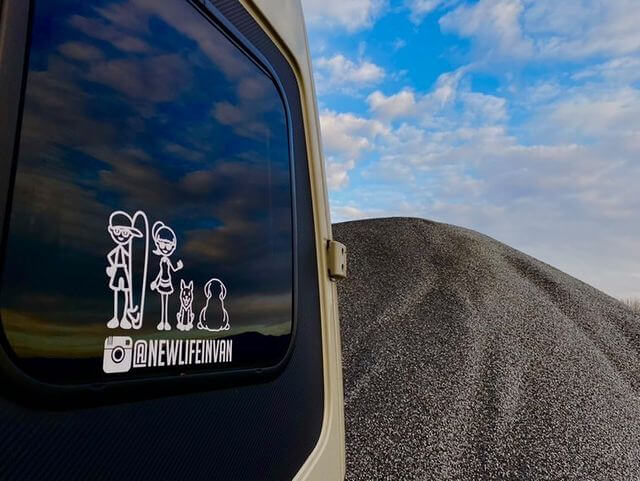 BE AT HOME ANYWHERE IN THE WORLD!
Living in a caravan all year round is a lifestyle that more and more people are choosing. It's a good way to follow the sun all year round and escape the routine. Other people also choose to spend their holidays in a campsite, a great way to relax and above all to be free to move around! But do you know which are the "best" campsites in England? Today, Originalpeople decides to introduce you to these campsites and maybe you will feel like taking your caravan and going!
Perhaps you own a caravan or motorhome and like to go on adventures with it? Don't wait any longer and create the perfect sticker for your vehicle on our website. You can create your own design, your own characters and even add a text. So, it's up to you!
How do I proceed?
1. Simply create your own personalized sticker with your family's image on our website.
2. Choose a black or white vinyl to match the colour of your caravan.
3. Follow the instructions sent to you with your order and apply your sticker wherever you like!