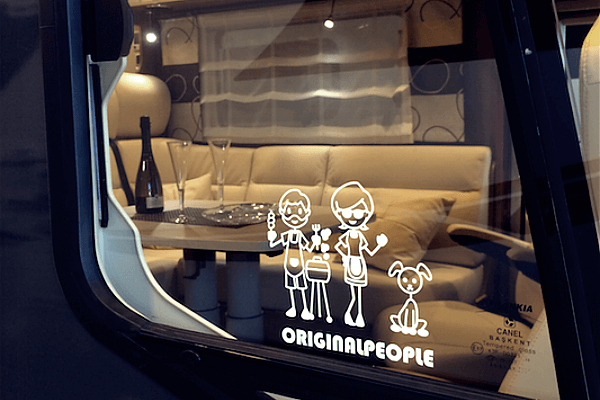 A lifestyle
For loads of people, camping has become a lifestyle and more and more families get a RV, motorhome or caravan to travel around the world and to explore incredible places with. In this article we will show you why our Stickers for Caravans are meant to be for you.
Today there are tons of camper communities: people who share the same love for traveling without sacrificing convenience and comfort.
For these people the caravan has become a second (or even first) home and they love to personalise it in order to make it unique, cozy and original.
And that's why many people choose to design their own personalised stickers!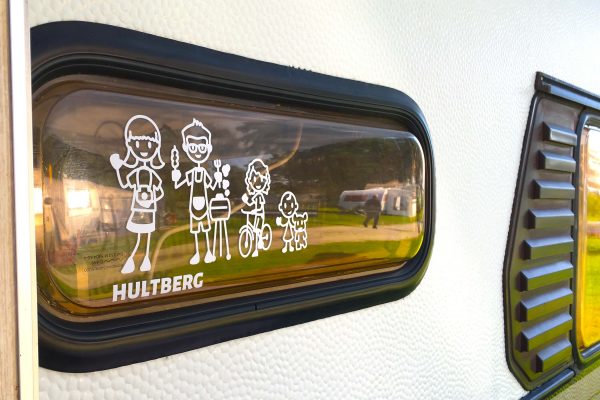 Add a personal touch to your camping experience
It's fun to choose between heads, bodies, animals, and symbols when designing your own, unique decal. There are thousands of combinations, and you can move the figures around, change the colour and add your own custom text!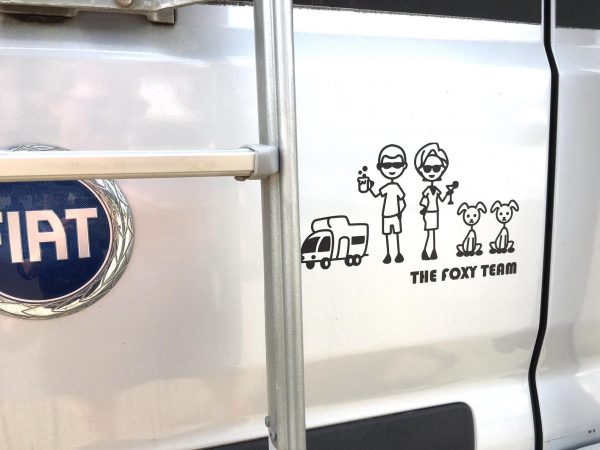 Our weather-resistant vinyl decals are available in two colours: black and white. Choose whichever colour best suits the background the sticker will be applied on.
The Foxys have chosen a black sticker for their silver camper. They love chilling out in the grass with their doggies and enjoy getting mesmerised by stunning sunsets all around the world.
Several clubs have created their own sticker decal with the club's name as well as a selection of characters and symbols, which gives a strong sense of belonging. It's a lot of fun to see stickers from other campers' caravans when you're on the road or at a campsite.
Moreover, our stickers are very easy to design and to apply! You will receive the complete instructions with your order. We promise you a great time with our sticker decals!
Start designing your Caravan Sticker now!