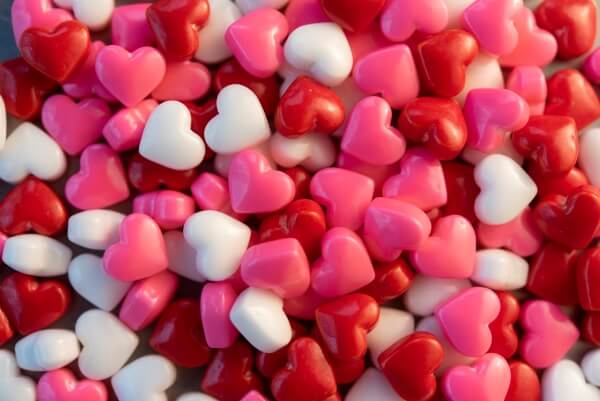 Are you looking for a special Gift for Valentine's for your loved one? Something unique with a personal message.
We want to give you a tip! Design a personal sticker decal with a romantic message. We have thousands of combinations of figures and symbols, so you can easily design a decal that are perfect for your partner. And we have different hearts that you can choose between.You can also buy a gift card and print out at home and give to your loved one. That gives your partner the freedom to choose whatever he/she likes.
Do you know the history behind the celebration of Valentine's day?
Valentine's Day, also known as Saint Valentine's Day, is celebrated on February 14 each year. It's celebrated in many countries around the world, although it is not a public holiday in most of them.
St. Valentine's Day began as a liturgical celebration of one or more early Christian saints named Valentinus. Several martyrdom stories were invented for the various Valentines that belonged to February 14, and added to later martyrologies.
A popular hagiographical account of Saint Valentine of Rome states that he was imprisoned for performing weddings for soldiers who were forbidden to marry and for ministering to Christians, who were persecuted under the Roman Empire. According to legend, during his imprisonment, he healed the daughter of his jailer, Asterius. An embellishment to this story states that before his execution he wrote her a letter signed "Your Valentine" as a farewell.
Get special gift for Valentine's day this year!