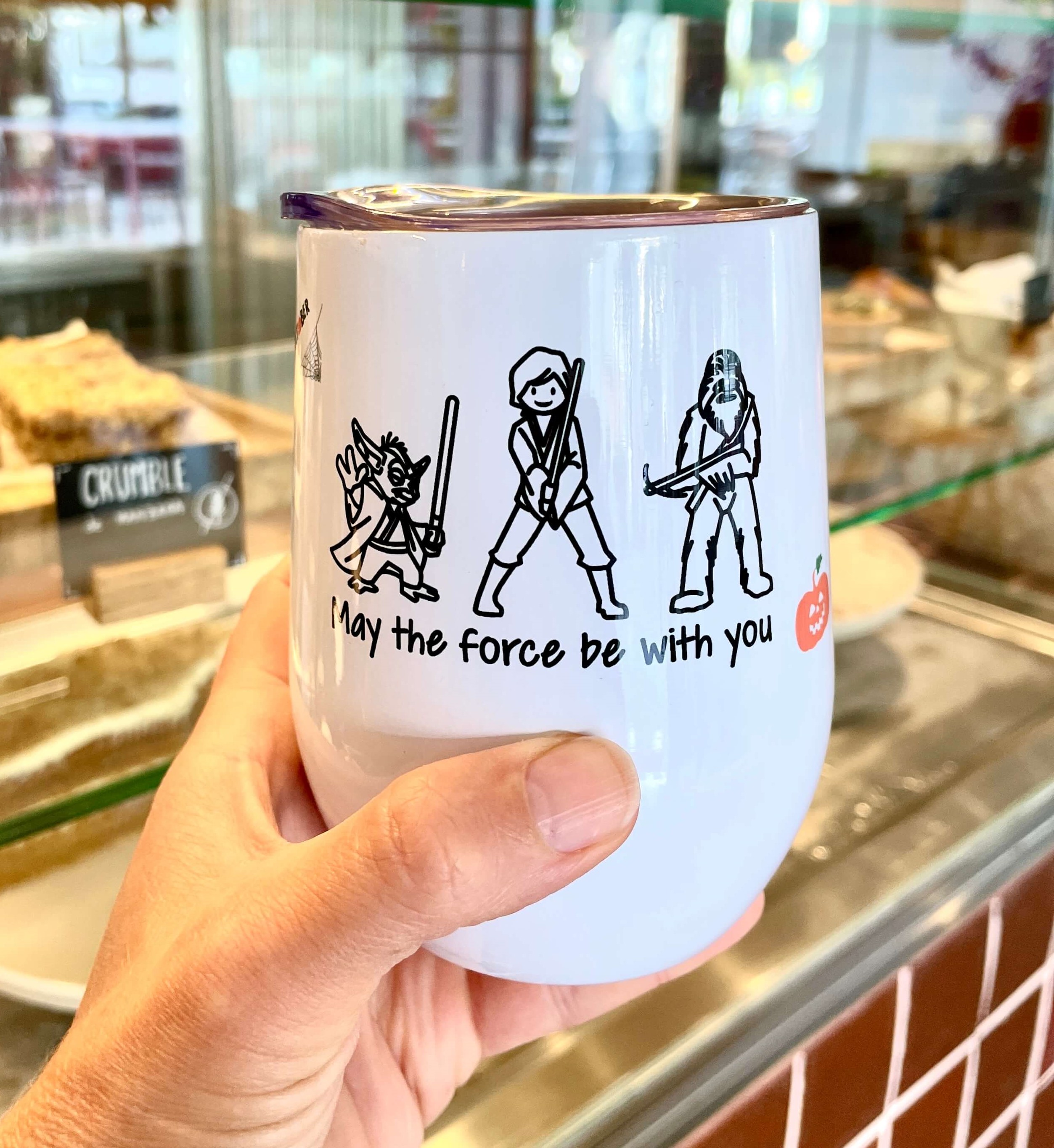 Halloween is coming! During October 31st we will see the streets turn into unique landscapes, full of little princesses, mummies, dancers and lots of candy, it's a holiday that children will always remember with nostalgia, so why not remember this day with original gifts for Halloween?
The origins of this festivity date back to more than 2,500 years ago, on October 31st, right at the end of the summer, the Celtic year ended; a day when the dead had the chance to come out of the cemeteries and terrorize the living.
Because of this, it became a tradition for the Celts to protect themselves by decorating their houses with things that could scare the living dead, such as skulls, bones and lots of dirt.
Around 1846 the holiday came to the United States, and after more than a century, in the 70's and 80's Halloween became internationalized due to movies and TV series.
Today, children and adults celebrate this tradition by wearing costumes, decorating our homes and eating lots of candy after accompanying our little monsters to trick-or-treat.
Children grow up so fast that every occasion is a good time to create memories that will last a lifetime, and we at OriginalPeople, have ideas that you will surely love to make very original details for Halloween.
Whether for your children, friends, family or even for yourself, we think there is no better gift than one that you make yourself.
Or in this case, a gift that you personalize yourself.
PERSONALIZED BOTTLES FOR HALLOWEEN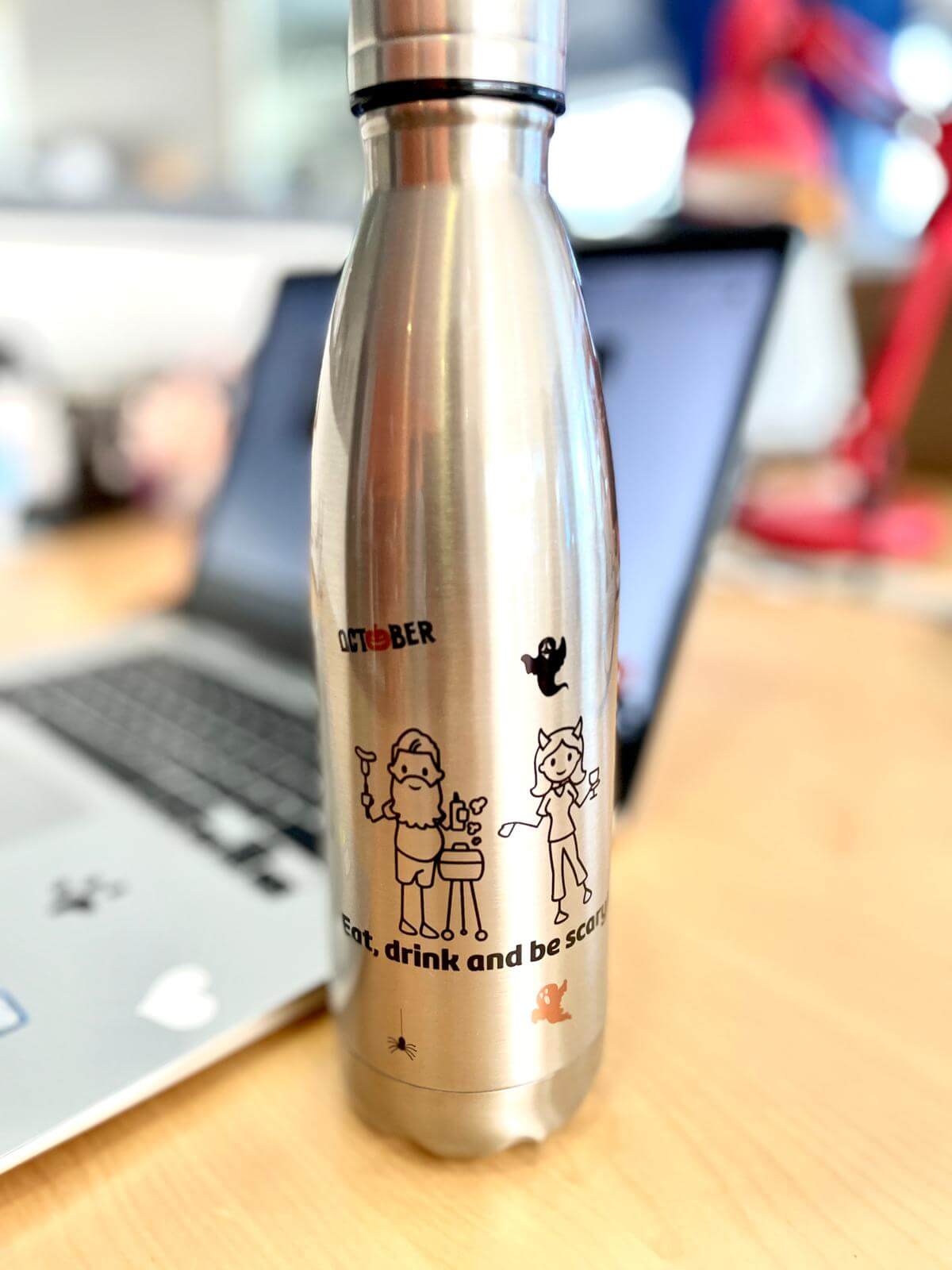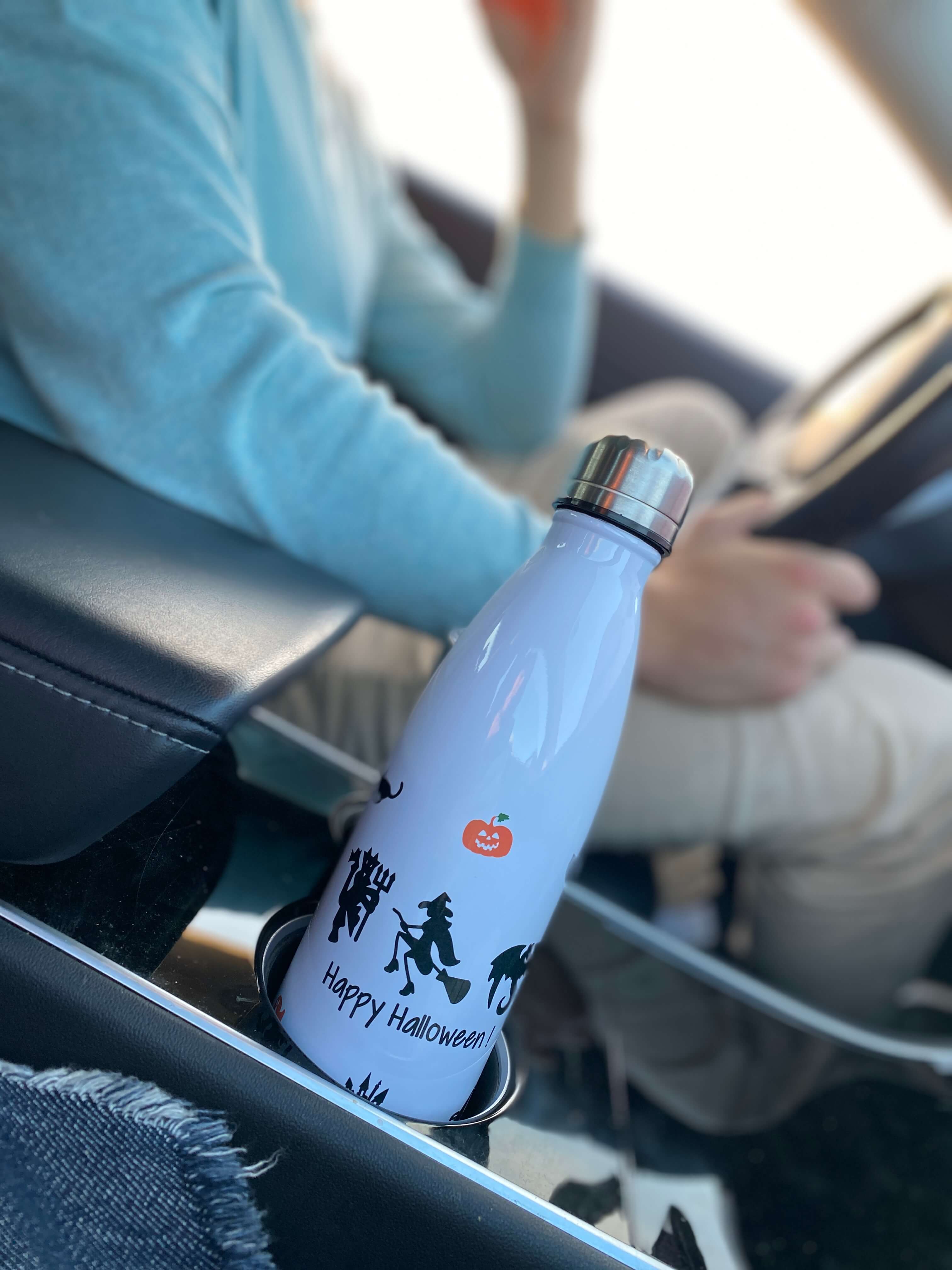 How about a completely personalized bottle to remember this special date? At OriginalPeople we give you the possibility to change the text, the figures, the background and the color of the bottle, so you can create your own completely unique water bottle.
Not to mention that they will maintain the temperature of your drinks for more than 12 hours.
TUMBLERS – A PERFECT HALLOWEEN GIFT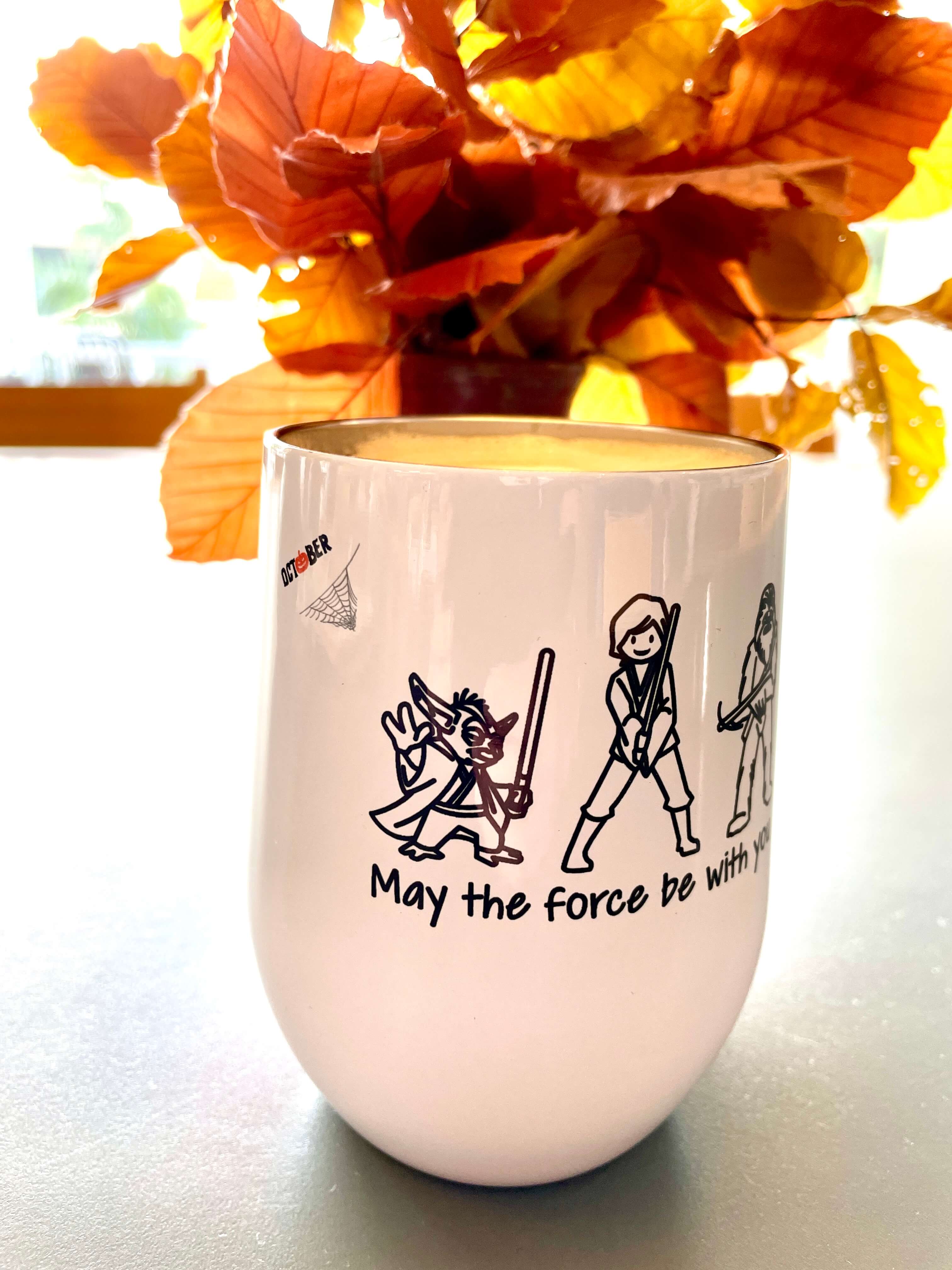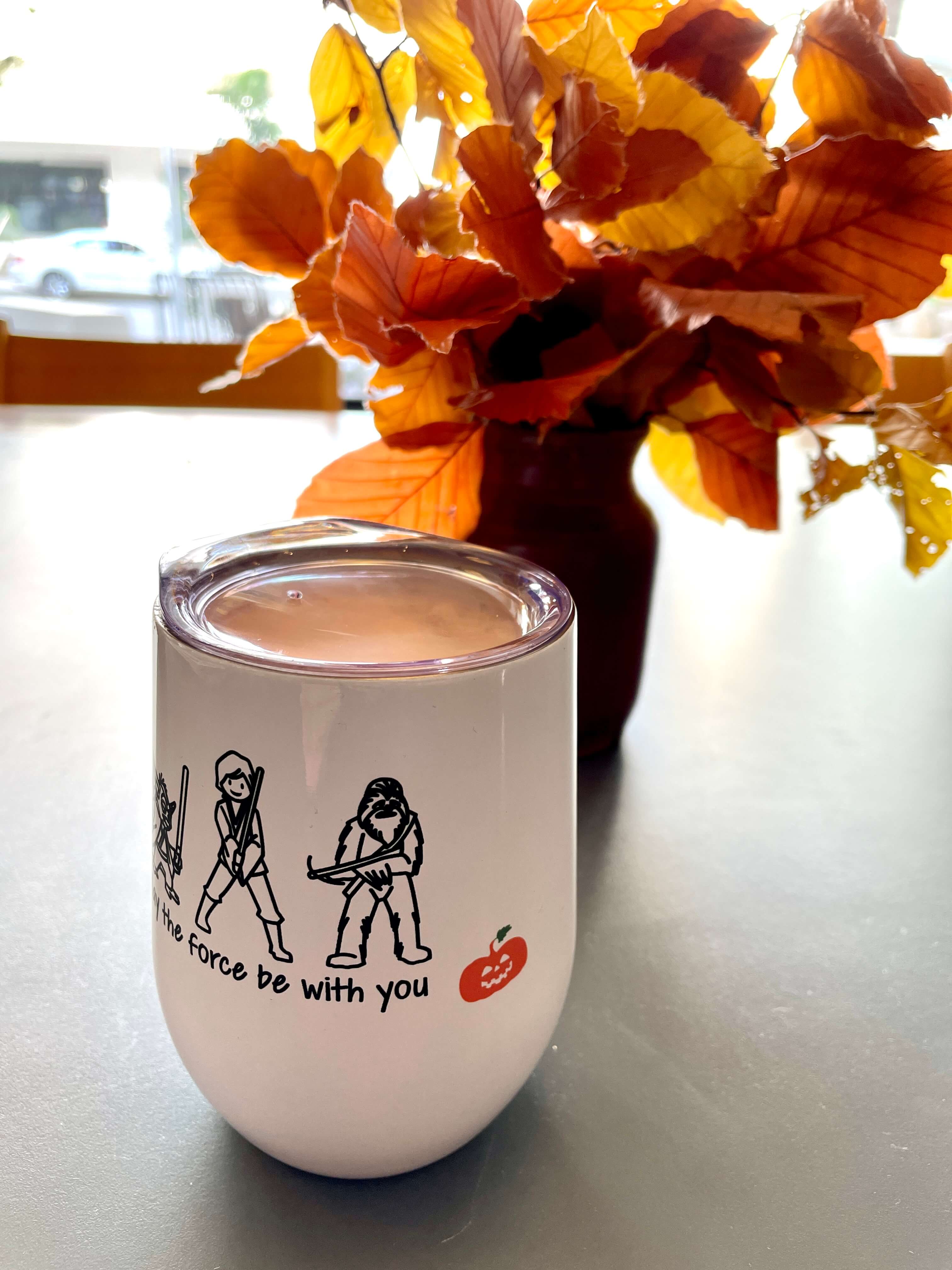 If you are a coffee or tea lover, or know someone who is, this is an ideal gift.
It's a thermal mug that you can fully customize to carry with you at all times, reminding you of holidays and special moments.
It also keeps you beverage warm for 12 hours and cold for 24 hours, and comes with a lid!
Design your own personalized stainless steel mug.
PERZONALISED HALLOWEEN THERMOS MUG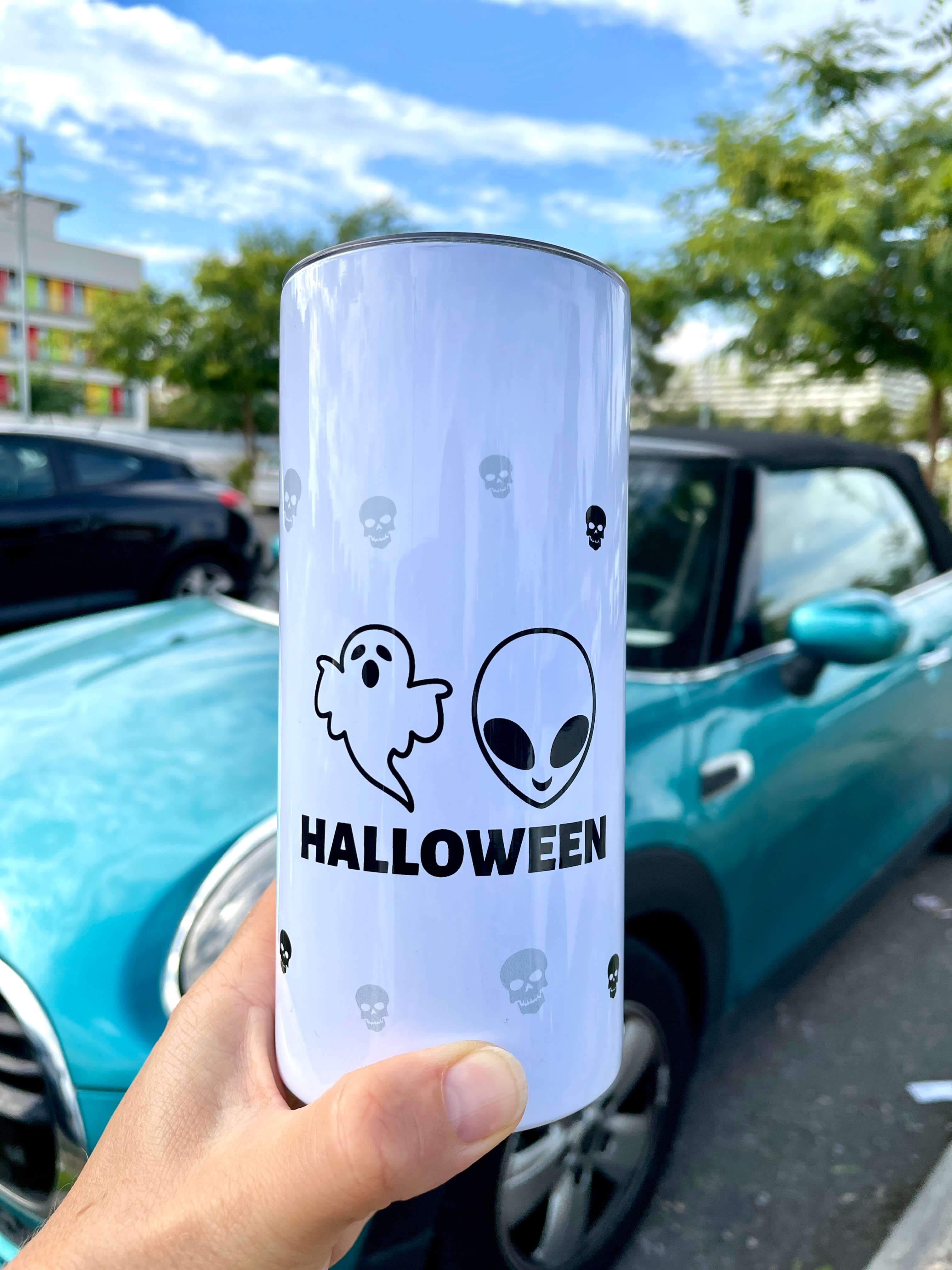 Our personalized thermos are also a great gift for Halloween, because in addition to maintaining the temperature of your drinks, you can completely customize them. It comes with lid and straw.
ORIGINAL GIFTS FOR HALLOWEEN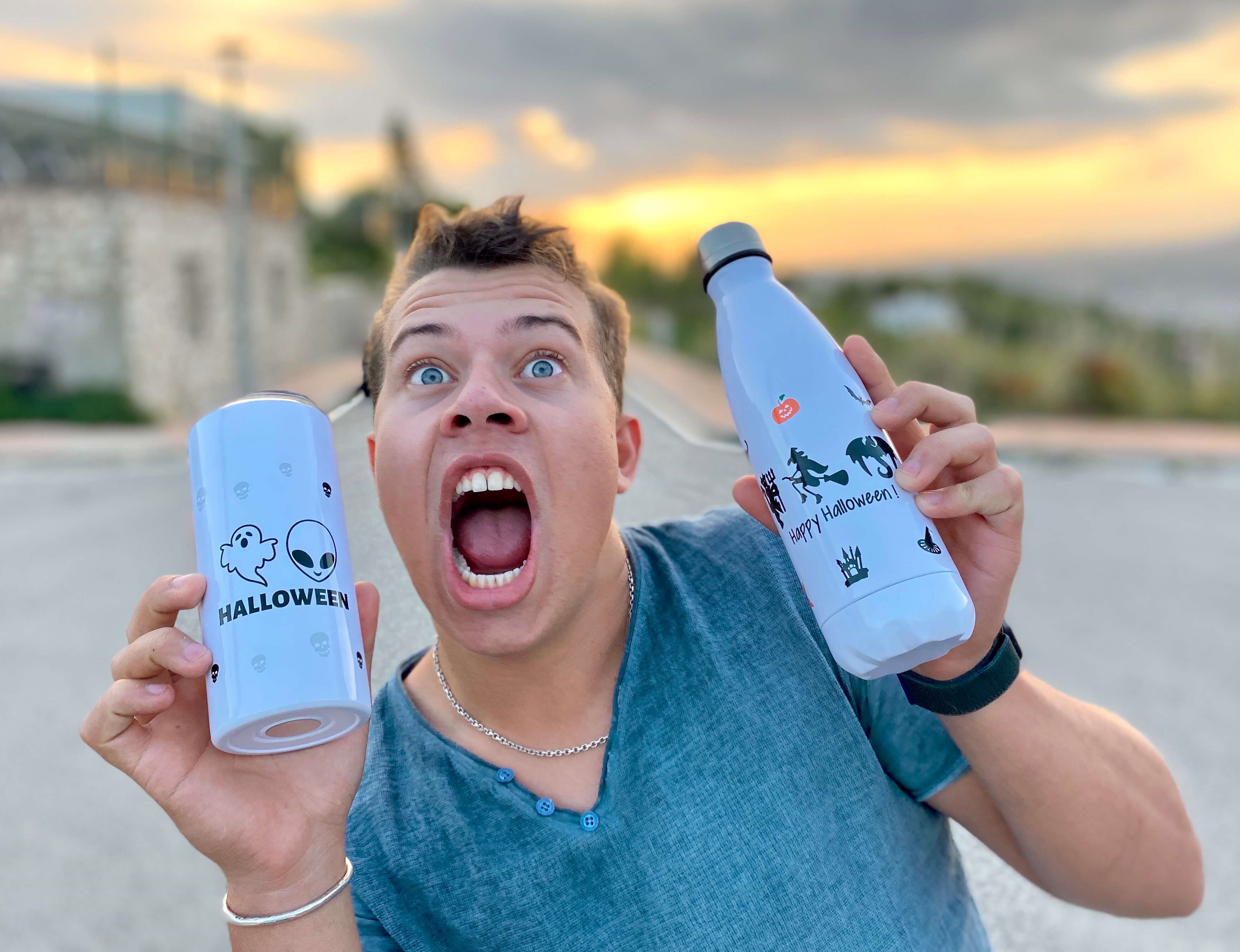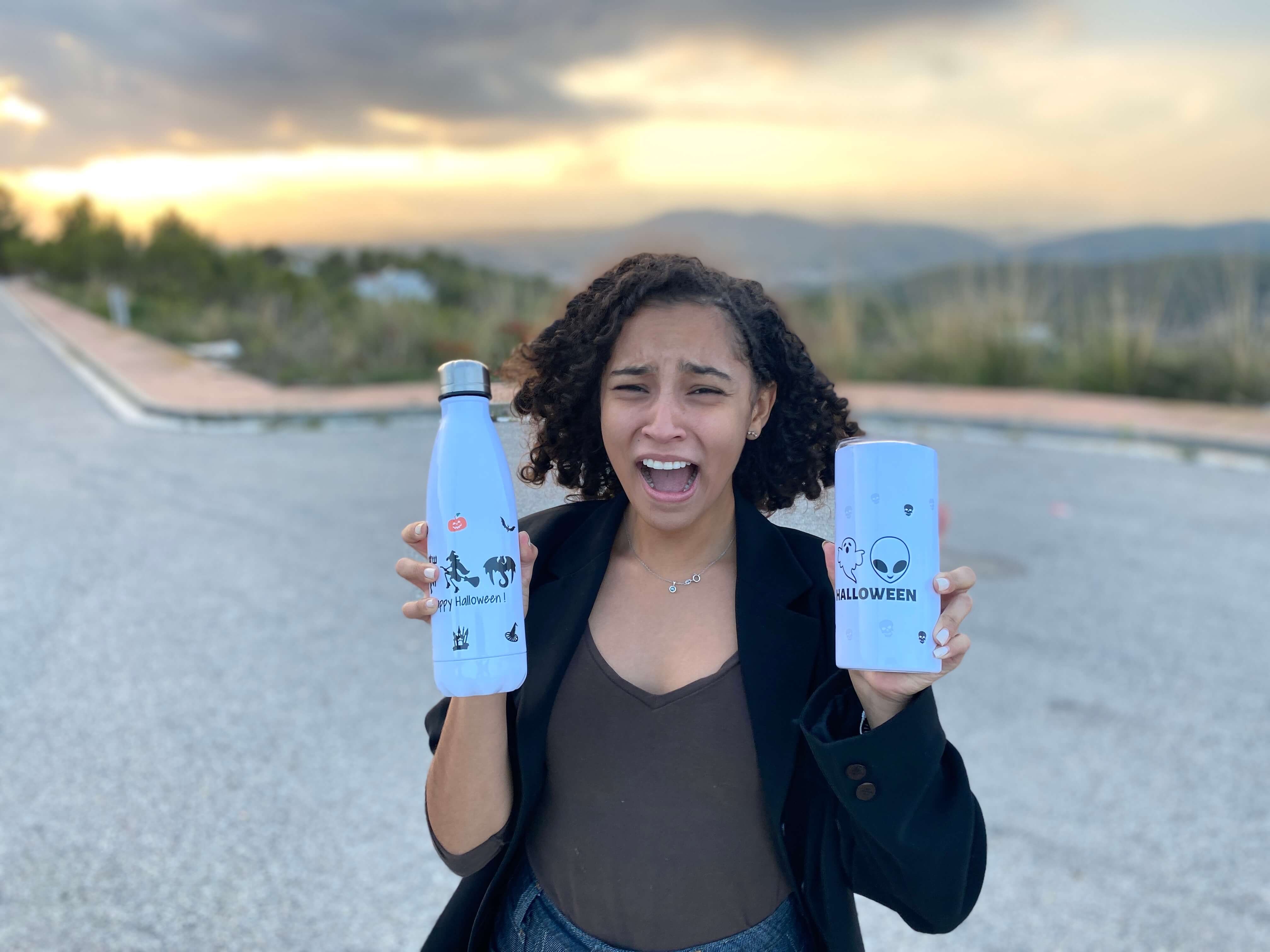 You can make unique gifts for your friends, children or family by creating your own completely personalized design on all our products.
There is a great variety of designs in our online store !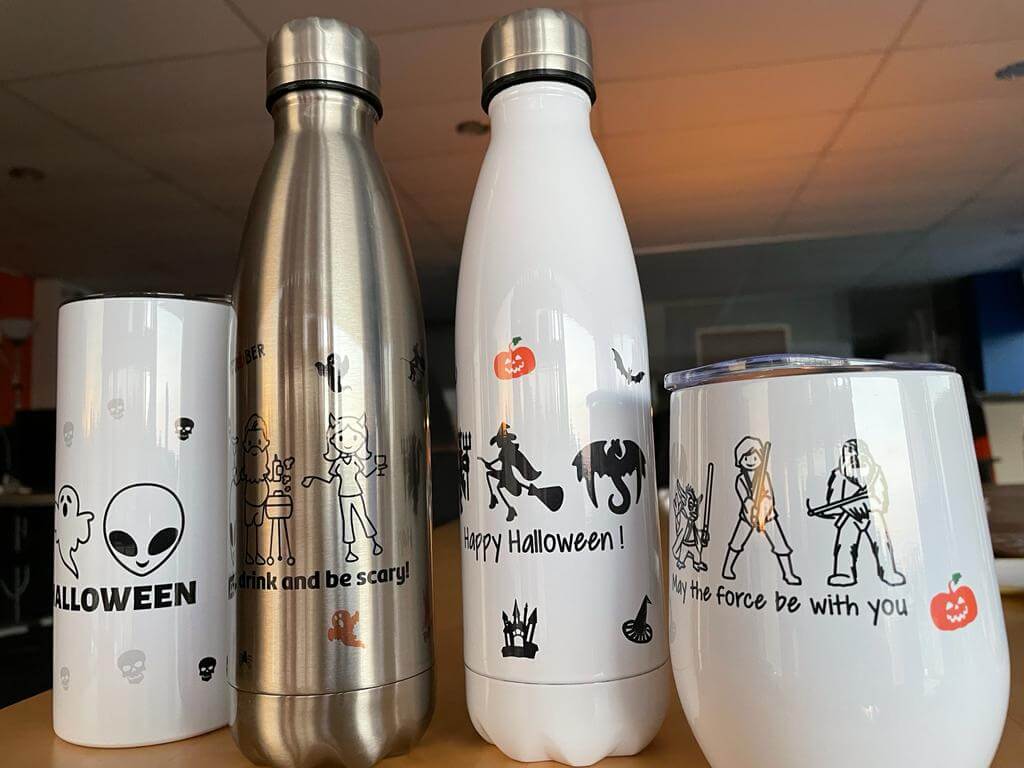 How do I proceed?
1. Enter our website, choose the product you like the most and create the sticker figure design you want. And add a text.
2. Choose pattern background, size and color.
3. Finally,  enjoy your personalized product!