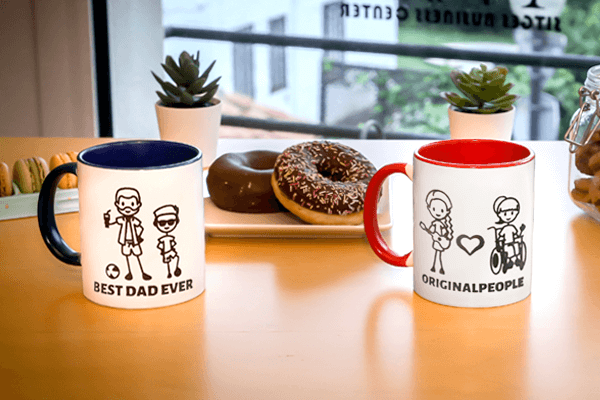 At certain times, there is no better solution than a cup of a hot drink to lift your spirits or to give you the energy you need to deal with a long day. It's a moment that can mean a lot to someone in their day-to-day, so: Why not make this daily habit a little more special for someone by giving them a beautiful and unique gift? Here are some ideas to inspire you when designing these gorgeous personalised mugs.
Give your grandparents the love they deserve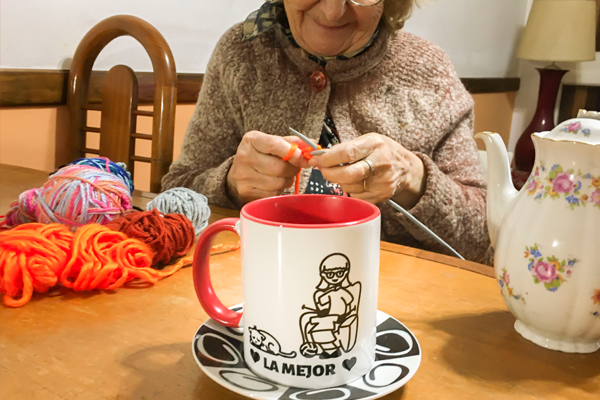 It's time to give back for all those delicious meals, to the person who knits the best scarves in the whole world. If you are looking for an original gift for your grandmother, here we bring you a great idea. Just imagine how heartwarming it will be for your granny to constantly be reminded of her grandchild when having her afternoon tea. You can also add her favourite pet to your design!
Mugs for your better half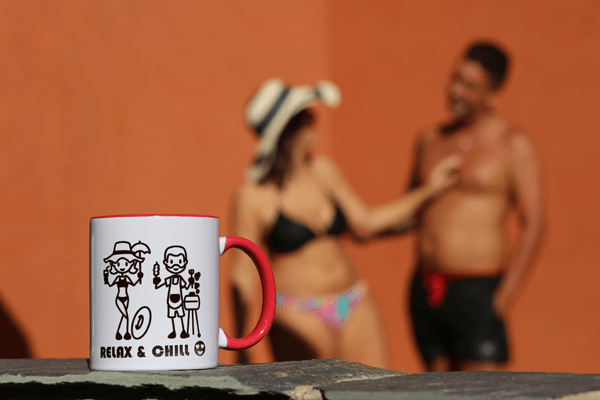 Enough with roses, enough with chocolate and enough with gifts that are left on a shelf gathering dust. It's time to show your creativity to the one you love the most! This gift will perfectly demonstrate the affection you feel.
Mugs to spoil your mom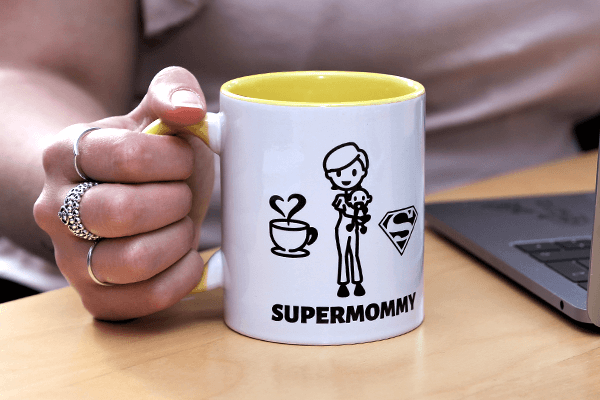 We are going to give our super mom the gift she deserves . What better gift for her birthday or to surprise her with a special breakfast at home. It's never wrong to show a little love?
Time to treat yourself to a gift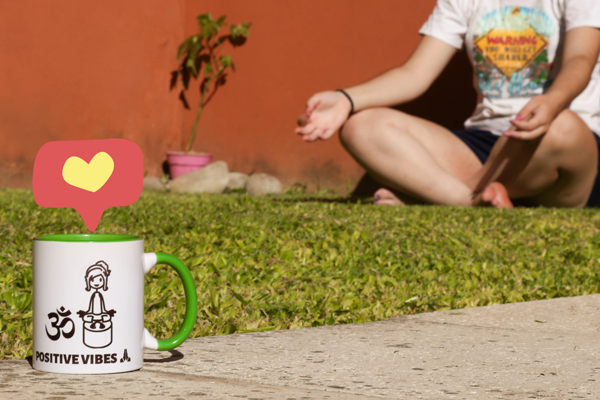 What if you just want to give yourself a present because you're just a cool person? Of course you deserve it! At OriginalPeople, you can create your personalised mug with dozens of symbols to choose from. What represents you best? Have your sticker put on your work uniform or wear the clothes of your favorite sport. How about a cup for your relaxing moment before doing Yoga ? There is nothing better than self-love!
Possibilities are endless!
Don't limit yourself to the options mentioned above: You can surprise anyone you love: your mother-in-law, father, uncle, your partner, best friend whenever a special occasion takes place. It's a perfect and original gift for anyone you want. Remember that you can also create personalised mugs with your pet.
Don't forget that on our Instagram we usually share promotions and discount codes so that you can continue enjoying this exclusive product, at the best price. Follow us!
Ver esta publicación en Instagram