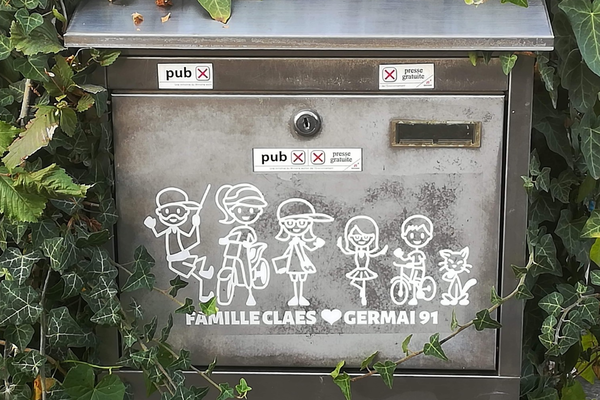 Add a personal touch to your home
Our beautiful and personalised stickers can give an original touch to your mailbox. We are proud of our products and you are proud of your family. Together we can bring a smile to people's faces.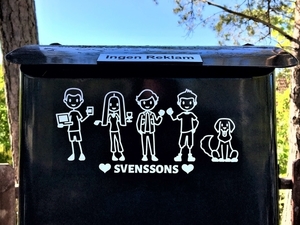 A special connection
Make sure that coming home becomes a delightful experience.
Easy to find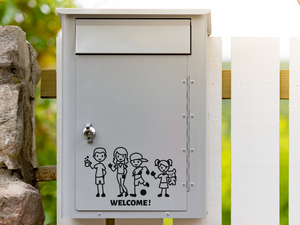 Friends and family will have no problem finding your house with a unique sticker decal depicting your family!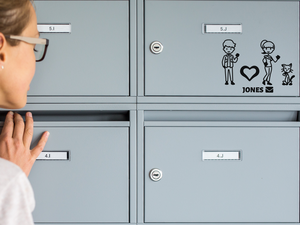 Stick out
Make your mailbox stick out by adding your own personalised sticker to it.
What's next?
1. Simply create your own personalised sticker decal at our website.
2. Choose a black or white vinyl depending on the color of your mailbox.
3. Follow the guidelines that come with the order to place your sticker decal on your mailbox.
Create your own sticker decal here